The Norfolk State Spartans made some history by becoming one of the handful of No. 15 seeds to ever advance in the NCAA Tournament. Now, they can do even more when they take on the Florida Gators in Sunday's Round of 32 clash.
Join the BTB Expert Handicappers right now! Click Here for our guaranteed March Madness picks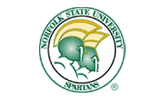 Every now and again, you have one of these very special days that goes down in history. The Spartans only shot around 44 percent from the field and didn't average even 70 points per game this year against a lousy MEAC conference. Against the Missouri Tigers though, they shot 54.2 percent from the field and 52.6 percent from beyond the arc, and in the end, that was enough to get the job done for the proverbial little engines that could. Chris McEachin knocked down four triples, as did Pendarvis Williams. Williams scored 20, McEachin had 20, and Kyle O'Quinn had 26 points and 14 boards against a team that was supposed to be a dominating from an athleticism standpoint. Instead, it was Norfolk State that won the rebounding battle by a whopping 12 and had just one fewer assist than Missouri did for the day. Sure, the defense as shoddy, but this was Missouri that we were talking about, not exactly a team that has been slacking historically.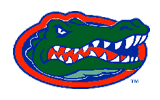 Head Coach Billy Donovan has to be solemnly nodding his head in approval of the fact that he doesn't have to deal with the No. 2 team in his bracket in the second round. Home jerseys are in order once again, and all of the guards for this team are going to have yet another shot to shine. UF still takes far too many three point shots for its own good, and it had better be awfully careful in this one, knowing that it is going to potentially get into some trouble if it doesn't hit some of those shots from the outside. Still, Bradley Beal, Kenny Boynton, Patric Young, and the gang aren't going to go down easily regardless, and now all of a sudden, the light is there and the bracket is clearly starting to open up, and though there is a lot of talk in the SEC about the Kentucky Wildcats and the Vanderbilt Commodores, it might be this Florida squad that has as good of a chance to get into the Final Four as any of the others. The Gators ran circles around the Virginia Cavaliers, who were just overmatched in their first round tourney game.
The Final Word: With apologies to Norfolk State, this just isn't a good team. You can catch fire on any given day, but the argument could be made that these Gators are every bit as good as the Tigers were. The Spartans aren't going to be able to dial it up again for the second time this weekend, and in the end, that will be plenty enough for the Gators to get the job done.
Norfolk State Spartans vs. Florida Gators Pick: Florida Gators
Adam Markowitz
is a staff writer living in the Orlando area. He has covered NFL, MLB, college football, CFL, AFL, NBA, college basketball, NASCAR, golf, tennis, and the NHL for a number of various outlets in his career, and he has been published by a number of different media outlets, including the Orlando Sentinel and the Wall Street Journal.