Here at Bang the Book, we have all of the top matchups of the 2011 NFL betting campaign covered! Today, we're taking a look at the matchups for Week 14!
Cleveland Browns (4-8 SU, 9-3 ATS) @ Pittsburgh Steelers (9-3 SU, 6-6 ATS)
Spread: Pittsburgh -14, Total: 38.5
Heinz Field, Pittsburgh, PA – Thursday, 8:20 ET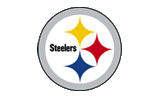 With very little to play for but draft positioning, it seems difficult to think that the Browns are going to have much in the tank in this game. Pittsburgh, on the other hand, has to avoid complacency. The Steelers know that this is an arch rival coming to town that would love to spoil their season, and they know that they can't afford to slip even the slightest bit if they have a shot of winning the top seed in the AFC. Pittsburgh should become the first team to reach 10 wins in the AFC this week, but it will nearly certainly be back in the No. 5 seed when the Ravens are done whooping the Colts this week.
Atlanta Falcons (7-5 SU, 4-7-1 ATS) @ Carolina Panthers (4-8 SU, 7-5 ATS)
Spread: Atlanta -2.5, Total: 48
Bank of America Stadium, Charlotte, NC – Sunday, 1:00 ET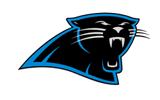 The Falcons and Panthers are probably two of the most bitter rivals in the NFC South, and their history against one another is generally pretty darn close. QB Cam Newton is continuing to rewrite the rookie record books, and he has a great chance to at least think about keeping his team's playoff hopes alive with a victory. A loss and the Panthers are absolutely out. Atlanta would be just outside of the playoffs if they started today, and loss would really hurt in the team's quest to snare one of those two Wild Card slots. Remember that the Falcons still have a division that they think they can win as well, but a loss would probable end any hope of getting the job done.
Indianapolis Colts (0-12 SU, 3-9 ATS) @ Baltimore Ravens (9-3 SU, 7-4-1 ATS)
Spread: Baltimore -16, Total: 41
M&T Bank Stadium, Baltimore, MD – Sunday, 1:00 ET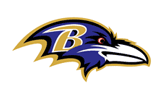 The Colts were down 28 in the fourth quarter last week against the Patriots before "storming back" and finding a way inside the biggest spread of the year at +20. Now, the oddsmakers have backed off just a bit in a very similar game and have only given Indy 16 to start with. Baltimore doesn't care whether it wins by 1 or 100 as long as it gets the job done, and it knows that a win will put it within three more victories or Steelers losses from winning the AFC North and perhaps getting the top seed in the conference. This isn't a game that QB Joe Flacco and the gang are going to take lightly, especially after rumbling for nearly 300 yards on the ground last week against the Browns.
Philadelphia Eagles (4-8 SU, 4-8 ATS) @ Miami Dolphins (4-8 SU, 6-5-1 ATS)
Spread: Miami -3, Total: 45
Sun Life Stadium, Miami, FL – Sunday, 1:00 ET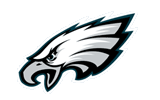 A couple months ago, you probably would have thought that we were off of our rockers had we told you that the Dolphins were going to be favored in this game. Alas, in spite of the fact that they are only a 4-8 team, the Fins have played arguably the best ball this side of the Texans over the course of the last month and a half, and they have to think that they are deserving favorites in this game. We never can totally count out the Eagles, as they are at least within range of the NFC East and Wild Card positions, three back of both with four to play, but this time, we know that a loss will be the end of the world in the City of Brotherly Love.
New Orleans Saints (9-3 SU, 8-4 ATS) @ Tennessee Titans (7-5 SU, 7-5 ATS)
Spread: New Orleans -4, Total: 48.5
LP Field, Nashville, TN – Sunday, 1:00 ET
The Saints can really put a damper on Tennessee's season with a win at LP Field on Sunday. The Titans know that their division title hopes could be said and done with by the end of the day on Sunday, and they also know that the number of teams that are fighting for that last playoff spot in the AFC is growing, not shrinking. New Orleans could clinch a playoff bid this week with a win and some help, and it could move within just one win of the NFC South title with a victory and some help as well. For as good as the Saints have been at home this year, scoring over 30 points seemingly every time around, they have looked mortal on the road and could be ripe for the taking.
Houston Texans (9-3 SU, 8-3-1 ATS) @ Cincinnati Bengals (7-5 SU, 7-4-1 ATS)
Spread: Cincinnati -3, Total: 37.5
Paul Brown Stadium, Cincinnati, OH – Sunday, 1:00 ET
And the legend of QB TJ Yates continues to grow… Yates hasn't done much in his two games playing with the Texans, but he does have two W's, and that's about all that anyone in the Lone Star State could ask for. A win parlayed with a loss by the Titans in a game running concurrently will clinch the division title for Head Coach Gary Kubiak, officially saving his job for the time being, and it would give Houston its first playoff berth in team history. Don't forget about the Bengals in this one, though. They have lost five games this year, but in there are losses to the Steelers (twice), Ravens, and 49ers. Not bad company. Still, a loss for Cincinnati would be devastating, as 7-6 isn't going to be good enough right now to keep that slight hold on the final Wild Card slot in the conference.
Minnesota Vikings (2-10 SU, 4-6-2 ATS) @ Detroit Lions (7-5 SU, 6-5-1 ATS)
Spread: Detroit -7, Total: 48
Ford Field, Detroit, MI – Sunday, 1:00 ET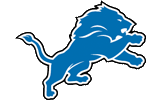 The Lions have literally been hitting the self-destruct button for the past few weeks. They have proven that they are good enough to compete with the big boys in the NFC, but they have just made so many stupid mistakes that have cost them to the point that they are in some real danger of missing the playoffs after their great start to the season. Detroit knows that a win in this one, and it should be a game up on the field in the Wild Card chase with three to play, but it also knows that a loss in this one, especially with that Week 17 visit to Lambeau Field waiting in the wings, could be fatal. Minnesota is still awaiting word as to whether QB Christian Ponder and/or RB Adrian Peterson will be in the lineup. These two teams played to overtime the first time around, but Minnesota would be a heck of a lot better lying down in this one and moving closer to the No. 2 pick in the NFL Draft.
Kansas City Chiefs (5-7 SU, 7-5 ATS) @ New York Jets (7-5 SU, 5-7 ATS)
Spread: New York -9, Total: 36.5
MetLife Stadium, East Rutherford, NJ – Sunday, 1:00 ET
This is a great opportunity for the Jets to take over the lead in the AFC Wild Card race, but it is also a very, very dangerous game. The Kansas City offense has exactly one touchdown since QB Tyler Palko took over calling the shots, and that came on a Hail Mary last week. That being said, if the Chiefs can find a way to pull off the upset on the road, they are likely only going to be a game back of the playoffs, and potentially just a game back of their division lead once again with plenty of time left to play. Nine wins is going to likely get someone in the playoffs, and the Jets know that getting to 10 would be the Mecca to get into the postseason again in all likelihood. This is a game that neither team can really afford to lose, though obviously, New York still has a bit of a margin for error, while Kansas City's margin is likely nil.
New England Patriots (9-3 SU, 7-5 ATS) @ Washington Redskins (4-8 SU, 5-7 ATS)
Spread: New England -8.5, Total: 48
FedEx Field, Landover, MD – Sunday, 1:00 ET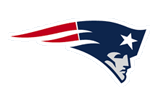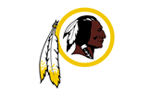 The Patriots are a win and a New York loss away from clinching the AFC East title, but Head Coach Bill Belichick knows that he has to watch what is going on around him to see if he can get that top seed in the AFC. It's probably going to take winning out to guarantee that the job gets done, as we don't really see Pittsburgh and Baltimore both slipping, and if Houston can survive this week, it probably isn't dropping either. More importantly might be QB Tom Brady's quest for a 5,000 passing yard season. We also know in this one that TE Rob Gronkowski is likely to set the league's all-time record for touchdown receptions by a tight end in a season. He has 13 receiving scores through 12 games this year.
Tampa Bay Buccaneers (4-8 SU, 4-8 ATS) @ Jacksonville Jaguars (3-9 SU, 4-7-1 ATS)
Spread: Tampa Bay -1, Total: 38
Ever Bank Field, Jacksonville, FL – Sunday, 1:00 ET
It doesn't get much uglier than this. The Bucs and Jags are averaging a total of 30.9 points per game… in other words, we would take the Packers or the Saints against both of these teams combined. The defenses are bad as well, particularly that of Tampa Bay, which is allowing 27.4 points per game and was just absolutely torched by the Panthers last week. Of course, that doesn't make us feel all that much better about a Jacksonville defense which allowed 28 unanswered to a very suspect San Diego team last week as well. Draft positioning is key for both teams here, as the loser is clearly in better shape than the winner. Needless to say, we would rather take a three hour nap than be subjected to this game.
San Francisco 49ers (10-2 SU, 10-1-1 ATS) @ Arizona Cardinals (5-7 SU, 7-5 ATS)
Spread: San Francisco -3.5, Total: 39.5
University of Phoenix Stadium, Glendale, AZ – Sunday, 4:05 ET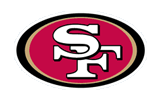 There is a real question as to whether Head Coach Jim Harbaugh is going to be able to keep his team fully motivated over the course of the end of the regular season, knowing that, at worst, the team can probably expect the No. 3 seed in the playoffs, and in all likelihood, they'll be the No. 2 seed and get a first round bye regardless of what happens in games like this one. Arizona is playing for its season, as 6-7 could leave it just one game back with three to play in the Wild Card chase. The Cards have won three out of four, but the lone loss in the bunch was to none other than these 49ers.
Chicago Bears (7-5 SU, 6-6 ATS) @ Denver Broncos (7-5 SU, 7-5 ATS)
Spread: Denver -3.5, Total: 35.5
Sporting Goods Stadium, Denver, CO – Sunday, 4:05 ET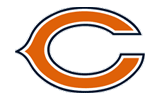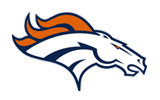 QB Caleb Hanie has looked absolutely terrible at home, and we can't even picture how badly he is going to look on the road. QB Tim Tebow has looked amazing on the road, and we can't imagine how great he should be looking back on his home turf. Something just doesn't seem quite kosher about this game, though. We know that Chicago's defense is going to do everything that it can to shut down this college-based offense, but it might need to literally be perfect with as bad as this offense is. Denver keeps the lead in the AFC West with a win and probably falls out of the playoff picture for the time being with a loss. The exact same thing could be said about the Bears, as they will hold their Wild Card position with a win and probably be out of the playoffs for the time being with a loss.
Buffalo Bills (5-7 SU, 5-6-1 ATS) @ San Diego Chargers (5-7 SU, 3-9 ATS)
Spread: San Diego -7, Total: 47.5
Qualcomm Stadium, San Diego, CA – Sunday, 4:15 ET
The Chargers could get a heck of a lot of help this week if the Bears happen to pull off the upset on the road, because the rest of the AFC West is almost certainly losing this week. San Diego likely pulls within a game of most of the challengers for the Wild Card and the AFC West this week with a victory, and if last week's romp over the Jags was any indication, maybe this team has found its mojo now that it has announced that it has a lame duck coach that will be canned at the end of the season. Buffalo is still technically in it as well, and it could be just one back of the playoffs when Sunday is over with, but its 5-7 doesn't seem nearly as strong as San Diego's 5-7.
Oakland Raiders (7-5 SU, 8-4 ATS) @ Green Bay Packers (12-0 SU, 8-4 ATS)
Spread: Green Bay -11, Total: 51.5
Lambeau Field, Green Bay, WI – Sunday, 4:15 ET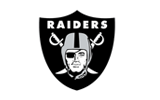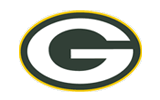 The argument could be made that the Raiders are playing with house money with this one, but there is definitely a big problem going on in the Black Hole. Oakland is expected to lose this game, and if it does drop and Denver wins, consider it a game and a half back with three to play, a margin that almost certainly will not be made up. The loss would also probably leave the Raiders one back in the AFC Wild Card race as well, and it would probably be damning towards their playoff hopes in general. The Packers don't need to worry about the playoffs, and they really don't need to worry about the top seed in the conference either. The real question is whether they are going to finish out the year at a perfect 16-0 or not, and at this point, we know that there shouldn't be an even remotely challenging game left on the slate.
New York Giants (6-6 SU, 5-6-1 ATS) @ Dallas Cowboys (7-5 SU, 4-7-1 ATS)
Spread: Dallas -3.5, Total: 49
Dallas Cowboys Stadium, Arlington, TX – Sunday, 8:25 ET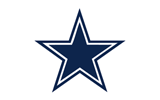 To say that this is an important game is a bit of an understatement. The Cowboys can take a two game lead with three to play with a victory, and they will probably have their ticket to the playoffs punched. A loss though, and Dallas will not only be behind the G-Men via tiebreaker, but it will probably be outside of the NFC Wild Card chase as well. These two teams do meet again in Week 17, and it is clear that that game might be for the division title, especially if New York wins this first go around. However, the Giants know that they are going to have to win out without any questions asked if they lose this one, what would be their fifth straight loss. Teams that lose five in a row at any point during the season typically don't make the playoffs, and the end result might see Head Coach Tom Coughlin sent packing in just a few short weeks.
St. Louis Rams (2-10 SU, 2-10 ATS) @ Seattle Seahawks (5-7 SU, 7-4-1 ATS)
Spread: Seattle -5, Total: 39.5
CenturyLink Field, Seattle, WA – Monday, 8:35 ET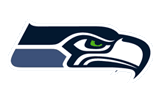 We hope that whatever stooge gave the nod to putting this game on Monday Night Football at the outset of the season lost his job. This is two straight absolutely atrocious MNF games. The Rams may or may not have a healthy quarterback in this game. Both QB AJ Feeley and QB Sam Bradford are hurt, and it might be up to QB Tom Brandstater to make his first career start on MNF in Seattle. The Seahawks will know whether they have a shot to get back within one game of the Wild Card slot with three weeks to play coming into this one, but one way or the other, their hopes of finishing up the year above .500 are still going to surely be intact.
Adam Markowitz
is a staff writer living in the Orlando area. He has covered NFL, MLB, college football, CFL, AFL, NBA, college basketball, NASCAR, golf, tennis, and the NHL for a number of various outlets in his career, and he has been published by a number of different media outlets, including the Orlando Sentinel and the Wall Street Journal.