Here at Bang the Book, we have all of the top matchups of the 2011 NFL betting campaign covered! Today, we're taking a look at the matchups for Week 15!
Jacksonville Jaguars (4-9 SU, 5-7-1 ATS) @ Atlanta Falcons (8-5 SU, 5-7-1 ATS)
Spread: Atlanta -12, Total: 42.5
Georgia Dome, Atlanta, GA – Thursday, 8:20 ET
The Jags are trying to play the role of spoiler right now, but the truth of the matter is that the game is yet another audition to try to see if interim coach Mel Tucker is the man for the job going forward in Jacksonville. Atlanta has the first lick to try to ensure that it keeps its playoff spot this week, and it comes in a game that should be won. The Falcons know that two wins likely is enough to get into the playoffs when push comes to shove, and getting this ninth win is going to be pivotal to see the pressure off of their backs with a ton of teams coming on strong at the end of the year in the NFC.
Dallas Cowboys (7-6 SU, 4-8-1 ATS) @ Tampa Bay Buccaneers (4-9 SU, 4-9 ATS)
Spread: Dallas -7, Total: 47.5
Raymond James Stadium, Tampa Bay, FL – Saturday, 8:20 ET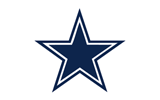 Rumors are starting to swirl that the Bucs need some wins in these next few weeks to keep the job of Head Coach Raheem Morris safe. With four coaches already either out the door or announced to be out the door, Morris has to think that another embarrassing loss, this one coming on national television in the first Saturday game of the year, would be his ticket out of town. Meanwhile, Head Coach Jason Garrett has to be wondering the same thing. His Cowboys have blown back to back games that they should have won, and instead of comfortably being in the playoffs at 9-4 with the NFC East title basically wrapped up, they are just 7-6. They still control their own destiny, but a loss on the road in this game would be absolutely devastating.
New Orleans Saints (10-3 SU, 9-4 ATS) @ Minnesota Vikings (2-11 SU, 5-6-2 ATS)
Spread: New Orleans -7, Total: 51
HHH Metrodome, Minneapolis, MN – Sunday, 1:00 ET
This is the second to last game for the Vikes at the Metrodome, and the emotions are clearly going to be running high to get a win against a legit Super Bowl contender. We've already seen the Saints flounder in a game just like this one against the St. Louis Rams, and they are going to hope to avoid that same fate on Sunday. QB Drew Brees is inching closer to that 5,000 yard passing mark, and though he won't get there in this one, he needs 366 passing yards to reach 40,000 in his career. A win and an Atlanta loss clinches the NFC South for the Saints, while a win or a few losses by other teams this week clinches a playoff bid for the 2009-10 Super Bowl champs.
Carolina Panthers (4-9 SU, 7-6 ATS) @ Houston Texans (10-3 SU, 9-3-1 ATS)
Spread: Houston -6.5, Total: 45
Reliant Stadium, Houston, TX – Sunday, 1:00 ET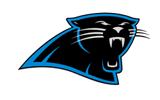 Reliant Stadium is going to be delirious when the Texans take the field on Sunday, as the fans are going to be celebrating the first playoff berth in the history of the team that was clinched last week with a win and a Tennessee loss. The AFC South banner is already being prepared, but Head Coach Gary Kubiak knows that there is still some work to do. When this week is said and done, the possibility is there for Houston to know that it controls its own destiny for the No. 1 seed in the conference. The Texans will be favored in their final three games of the season, and they'll likely be favored by relatively comfortable margins. None of the other 10-3 teams can say that in the AFC. This is a golden opportunity this week for Houston, though Carolina surely isn't going to go quietly. This is going to be a strange matchup between the top pick in the NFL Draft (Cam Newton) and a pick in the fifth round in the NFL Draft (TJ Yates).
Green Bay Packers (13-0 SU, 9-4 ATS) @ Kansas City Chiefs (5-8 SU, 7-6 ATS)
Spread: Green Bay -13.5, Total: 46
Arrowhead Stadium, Kansas City, MO – Sunday, 1:00 ET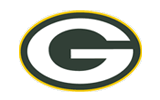 It seems like a formality at this point, but the Packers can lock up the No. 1 seed in the NFC with a win on the road at Arrowhead Stadium. The scariest part about this game is that it is the last time that Green Bay will have to play a game outside of Lambeau Field until the Super Bowl, and the likelihood is most certainly there that the team will be 18-0 when push comes to shove at that point. The Chiefs are coming into this one with some dim playoff hopes still technically intact, but they realize that their season is over with, and that's why they canned Head Coach Todd Haley this past week.
Seattle Seahawks (6-7 SU, 8-4-1 ATS) @ Chicago Bears (7-6 SU, 7-6 ATS)
Spread: Chicago -3.5, Total: 36
Soldier Field, Chicago, IL – Sunday, 1:00 ET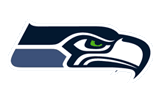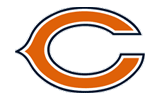 To say that the Bears absolutely have to have this game is an understatement. They can't afford to drop to a Seattle team that has suddenly clawed itself back into the playoff picture. This is the game that Head Coach Pete Carroll had to have circled on his calendar as the one that the Hawks had to have as well, though. A win would quite possibly leave both teams just a game back of the playoffs with two to play, but a loss for Seattle would be damning once and for all. For Chicago, it would have to feel damning, especially after already having lost a game right here at Soldier Field against the Kansas City Chiefs. This will be an ugly game for sure, but it is a game with a heck of a lot on the line in the NFC Wild Card chase.
Tennessee Titans (7-6 SU, 7-6 ATS) @ Indianapolis Colts (0-13 SU, 4-9 ATS)
Spread: Tennessee -6.5, Total: 41
Lucas Oil Stadium, Indianapolis, IN – Sunday, 1:00 ET
If the Colts play as well in this game as they did over the course of the last two weeks, they are probably going to finally snare their first win of the season. QB Dan Orlovsky has the team at least moving the football, as he has two at least remotely competent looking games under his belt. The Titans have to be demoralized over the way that last week went down, as the team went from looking like it would be a game back in the AFC South to be mathematically eliminated from the division race with a Houston come from behind win and its own failure to cap off a comeback against the Saints. QB Matt Hasselbeck should be back in the saddle in this one after suffering a calf injury last week, and the Titans need him. This is a game that absolutely has to be had if the team has any hopes of making the playoffs as a Wild Card in all likelihood.
Washington Redskins (4-9 SU, 6-7 ATS) @ New York Giants (7-6 SU, 6-6-1 ATS)
Spread: New York -7, Total: 45.5
MetLife Stadium, East Rutherford, NJ – Sunday, 1:00 ET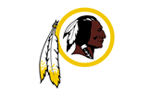 The Giants are now in control of their own destiny in the NFC East, as they capped off a huge comeback last week with a win over the Cowboys in Big D. Now, they don't have to leave MetLife Stadium for the rest of the year (though they have to shift to the visitors' locker room next week). This is a game that can't be dropped, though. It would be a killer in tiebreakers with the Cowboys in the event that the two teams finished with the same record due to a Dallas win in the Big Apple in Week 17, as it is a divisional game. The Redskins have been perky of late, including coming up just short against the Patriots a week ago, so they definitely won't go down easily, especially after having won a game against these Giants in Week 1.
Miami Dolphins (4-9 SU, 6-6-1 ATS) @ Buffalo Bills (5-8 SU, 5-7-1 ATS)
Spread: OTB, Total: OTB
Ralph Wilson Stadium, Orchard Park, NY – Sunday, 1:00 ET
The Dolphins are probably going to end up counting on QB JP Losman to lead the way against the team that drafted him on Sunday, which is bad news considering the fact that this is the first game for the team without the services of Head Coach Tony Sparano, who was fired on Tuesday. The Bills have fallen off of the face of the earth this year, and one has to wonder just how safe Head Coach Chan Gailey is. The loser of this game is going to be in a lot better shape with draft picks than the winner will be, but both teams are just going to be happy to figure out how to get back in the win column in a divisional tussle.
Cincinnati Bengals (7-6 SU, 7-5-1 ATS) @ St. Louis Rams (2-11 SU, 2-11 ATS)
Spread: Cincinnati -6, Total: 40
Edward Jones Dome, St. Louis, MO – Sunday, 1:00 ET
This is where we are going to see whether the Bengals truly have the heart to be a playoff team this year. They are coming off of a loss that was absolutely debilitating against the Texans last week at home in the cruelest of fashions, and now, they have to go on the road against a team that has been awful all season long and would love to get back in the win column. Head Coach Steve Spagnuolo probably won't survive the season if this team gets blown out of the water in this game, as there is a mounting frustration over how bad this offense has been this year. QB Sam Bradford is healthy and RB Steven Jackson still has a lot of potential, but that's about all that you can say about this team that is worthwhile right now.
Detroit Lions (8-5 SU, 6-6-1 ATS) @ Oakland Raiders (7-6 SU, 8-5 ATS)
Spread: Pick 'Em, Total: 48
O.co Coliseum, Oakland, CA – Sunday, 4:05 ET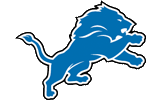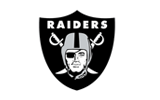 Who could've ever thunk the fact that a game between the Lions and Raiders would be one of the most important games of the weekend? The Lions are just barely hanging in the NFC Wild Card race, and a win parlayed with some help could finally give them the breathing room that they truly need, especially with a Week 17 game looming against the likely to be 15-0 Packers at Lambeau Field. Oakland went from really having control of the AFC West to totally blowing it over the course of these last two weeks, but in fairness, this is the first chance that the team has really had to shine at home in the last few weeks as well. A loss probably ends all hope of winning the AFC West or snaring a Wild Card, especially if both the Jets and Broncos end up winning on Sunday. The Raiders will want to take no chances.
New England Patriots (10-3 SU, 7-6 ATS) @ Denver Broncos (8-5 SU, 7-6 ATS)
Spread: New England -6, Total: 46
Sporting Goods Stadium, Denver, CO – Sunday, 4:05 ET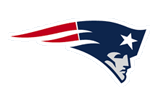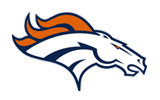 Alright, kid. Whatcha got? Though the Broncos are clearly one of the hottest teams in the league, they clearly have their flaws, especially in the first three quarters (and often the first 58 or so minutes of a game). This is where we are going to find out whether "Tebow Time" really exists or not. The only legitimate playoff team that the Broncos played in this stretch (Detroit) killed them right here in this stadium, but that was the last time that they were beaten in a game. A win moves Denver just a victory over the Chiefs away from locking up the AFC West and improbably going to the postseason. Meanwhile, New England is still fighting for the top seed in the AFC. It doesn't control its own destiny, but it is pretty darn close, and a win in this one would go a long way to ensuring a 13-3 season, which should be enough to get the job done and make the road to the Super Bowl go through Foxboro.
New York Jets (8-5 SU, 6-7 ATS) @ Philadelphia Eagles (5-8 SU, 5-8 ATS)
Spread: Philadelphia -3, Total: 44
Lincoln Financial Field, Philadelphia, PA – Sunday, 4:15 ET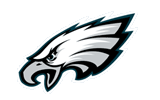 The Eagles will know by the time this one kicks off whether the game means anything or not. Wins by the Falcons, Giants, and Cowboys will eliminate them from the postseason before they ever step on the field. The truth of the matter though, is that things definitely aren't all lost. QB Michael Vick is back in the saddle, and if Dallas and New York both lose this week, the Eagles have just as much of a shot to win this division at 6-8 as the Cowboys would at 7-7. The Jets are all by themselves in the race for the No. 6 seed in the AFC, and with the rest of the 7-6 teams playing against tremendously difficult foes, they can really put the clamps on their seemingly annual No. 6 seed in the playoffs.
Cleveland Browns (4-9 SU, 4-7-2 ATS) @ Arizona Cardinals (6-7 SU, 8-5 ATS)
Spread: Arizona -6.5, Total: 36.5
University of Phoenix Stadium, Glendale, AZ – Sunday, 4:15 ET
A few weeks ago, this looked like a game that would be a total dog that meant nothing to anyone. However, Arizona has a chance to get back to .500 on the season, which is a major accomplishment in itself. More importantly though, Head Coach Ken Whisenhunt is likely saving his job by getting the Redbirds back into the thick of the playoff chase. A win parlayed with losses by either the Lions or Falcons will get Arizona back within a game of the playoffs with two to play, and absolutely anything can happen at that point. This is a game that absolutely should be won by the hosts, as the Browns look like a total wreck right now.
Baltimore Ravens (10-3 SU, 7-5-1 ATS) @ San Diego Chargers (6-7 SU, 4-9 ATS)
Spread: Baltimore -1.5, Total: 44.5
Qualcomm Stadium, San Diego, cA – Sunday, 8:25 ET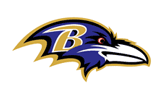 The Ravens are going to know how the Texans and Patriots fared this week before they step on the field for this one, and they could be in a position to run away with the top seed in the AFC if things fall into place for them on Sunday and Monday. A loss would be bad news though, as it could drop Baltimore from the No. 1 seed to the No. 5 seed in a hurry. San Diego is playing its final game for Head Coach Norv Turner here at Qualcomm Stadium in all likelihood. However, its playoff chances aren't totally shot. If the Jets and Broncos both lose, all of a sudden, this game is to leave San Diego just one game back from both playoff spots with two to play. We've seen this team get in the postseason at 8-8 before. 9-7 could get the job done this year.
Pittsburgh Steelers (10-3 SU, 6-7 ATS) @ San Francisco 49ers (10-3 SU, 10-2-1 ATS)
Spread: OTB, Total: OTB
Candlestick Park, San Francisco, CA – Monday, 8:35 ET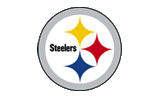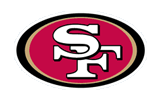 This is the first time this season that two teams that have double digits worth of wins will play each other, and the stakes really couldn't be much higher. If the Ravens lose on Sunday, this will be a game which could give the Steelers control of their own destiny, at least for the AFC North title, and perhaps for the No. 1 seed in the conference as well. If Baltimore wins and Pittsburgh loses, it can pack its bags and hit the road at the AFC West winner for the first round of the playoffs. Meanwhile, the Niners know that they are going to need to fight hard to fend off the Saints in the chase for the No. 2 seed in the NFC. Winning out will get the job done, but anything less, and in all likelihood, the end result will be having to play a first round home game against a team like Detroit or Chicago in the first round of the playoffs.
Adam Markowitz
is a staff writer living in the Orlando area. He has covered NFL, MLB, college football, CFL, AFL, NBA, college basketball, NASCAR, golf, tennis, and the NHL for a number of various outlets in his career, and he has been published by a number of different media outlets, including the Orlando Sentinel and the Wall Street Journal.