Here at Bang the Book, we have all of the top matchups of the 2011 NFL betting campaign covered! Today, we're taking a look at the matchups for Week 2!
Kansas City Chiefs (0-1 SU, 0-1 ATS) @ Detroit Lions (1-0 SU, 1-0 ATS)
Spread: Detroit -9, Total: 45
Ford Field, Detroit, MI – Sunday, 1:00 ET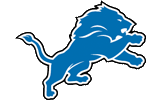 There isn't a team that needs a rebound this week like Kansas City does after getting beaten badly by Buffalo. Still, the Chiefs are in some trouble, knowing that their offense just looks terrible. Detroit is off of a big win over the Bucs on the road, and the home debut should be a doozy. This is the first time that the Lions have been a favorite of more than a touchdown since 2007, and if they can cover this one, it'll be the first time that they have covered a TD+ spread since 1997.
Cleveland Browns (0-1 SU, 0-1 ATS) @ Indianapolis Colts (0-1 SU, 0-1 ATS)
Spread: Cleveland -1.5, Total: 39
Lucas Oil Field, Indianapolis, IN – Sunday, 1:00 ET
The Colts and Browns were two of the more atrocious teams in Week 1, and as a result, there really isn't all that much confidence in either one this week. Who would've thought that Indy would be a home underdog to Cleveland this year? (Or in any year!?!?!) This is going to be the first time in the history of Lucas Oil Stadium that QB Peyton Manning isn't coming out of the tunnel in a regular season game. QB Kerry Collins has his work cut out for him for sure. Don't think that anything is that easy for QB Colt McCoy either after completing just 19-of-40 passes last week against the Bengals.
Green Bay Packers (1-0 SU, 1-0 ATS) @ Carolina Panthers (0-1 SU, 0-1 ATS)
Spread: Green Bay -10, Total: 46
Bank of America Field, Charlotte, NC – Sunday, 1:00 ET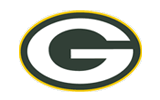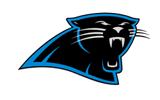 Talk about a step up in competition! QB Cam Newton did a fantastic job last week against the Cardinals, but now, the defending champs are coming to town, and they aren't going to go easy on him. Carolina is still a tremendous step behind the top teams in the league, and we do have to remember that it did lose the game last week against a suspect Arizona squad. The champs are laying a ton of points in this one though, and asking anyone to win a game by double digits on the road against any other team in the league is a tall task.
Chicago Bears (1-0 SU, 1-0 ATS) @ New Orleans Saints (0-1 SU, 0-1 ATS)
Spread: New Orleans -7, Total: 47
Louisiana Superdome, New Orleans, LA – Sunday, 1:00 ET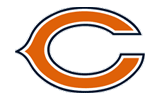 Bear down! The Bears were able to bounce one team last week from the NFC South in Atlanta, and Head Coach Lovie Smith has to be happy just to salvage a split from these first two games even if his team gets romped. The Saints certainly don't want to take a second straight loss from another team in the NFC North, but there really isn't any shame in that opening week loss against the Pack on the road. This is a long week for New Orleans, and that could come in handy at home against a Chicago team that is really just happy to be here in this position.
Tampa Bay Buccaneers (0-1 SU, 0-1 ATS) @ Minnesota Vikings (0-1 SU, 0-1 ATS)
Spread: Minnesota -3, Total: 41
HHH Metrodome, Minneapolis, MN – Sunday, 1:00 ET
The Metrodome will be opened up again for the first time since the collapse of its roof at the end of last season, and when that happens, QB Donovan McNabb will be the man leading the charge out of the tunnel. The Tampa Bay secondary struggled last week mightily against the Lions, but the bigger concern is going to be getting the running game going again. Only giving the running backs 11 carries for any game just isn't acceptable.
Oakland Raiders (1-0 SU, 1-0 ATS) @ Buffalo Bills (1-0 SU, 1-0 ATS)
Spread: Buffalo -3.5, Total: 43
Ralph Wilson Stadium, Orchard Park, NY – Sunday, 1:00 ET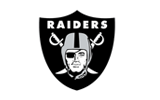 You don't normally think of the Raiders and Bills as teams that should be out of the blocks at 1-0, but they both are, and both did so in fine fashion. One of these teams will probably prove to be a joke down the line though, and the loser of this one really could be taking a step backwards in the weeks to come. The good news for the Raiders is that last year, they went 6-0 in division. The bad news though, is that this isn't a divisional game, and they went 2-8 last year outside of the AFC West.
Arizona Cardinals (1-0 SU, 1-0 ATS) @ Washington Redskins (1-0 SU, 1-0 ATS)
Spread: Washington -4, Total: 44
FedEx Field, Landover, MD – Sunday, 1:00 ET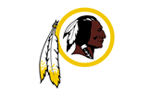 Is there playoff fever in our nation's capitol? The 'Skins started off with an impressive victory in Week 1 against their division rivals from New York, but the fans have to be a tad tempered, knowing that the team beat Dallas in Week 1 last year before a dismal drop through the rest of the season. Arizona is 1-0 as well, but after allowing over 400 passing yards to QB Cam Newton, there is just no way that it can feel good about itself.
Jacksonville Jaguars (1-0 SU, 1-0 ATS) @ New York Jets (1-0 SU, 0-1 ATS)
Spread: New York -9, Total: 39
MetLife Stadium, East Rutherford, NJ – Sunday, 1:00 ET
Welcome the big boy games, QB Luke McCown! After really not playing all that well against the Titans last week but still surviving for a victory, McCown is going to have a significantly different test this week against a Jets defense that generally makes life a living hell on its opponents. QB Mark Sanchez had a good start to the year, throwing for over 300 yards against the Cowboys, and if that's the case again in this one, the final score could be very, very ugly.
Baltimore Ravens (1-0 SU, 1-0 ATS) @ Tennessee Titans (0-1 SU, 0-1 ATS)
Spread: Baltimore -6, Total: 38
LP Field, Nashville, TN – Sunday, 1:00 ET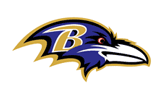 QB Matt Hasselbeck had a tough time last week against the Jags, but this week, we know that he is going to be hard pressed just to finish off the game. The Baltimore defense forced seven turnovers against the Steelers, a team with a normally fantastic offense last week in the home opener, and it has to be licking its chops about going against Hasselbeck and the Titans. Still, there's a chance that this one is being overlooked by the black and purple, but we tend to doubt it.
Seattle Seahawks (0-1 SU, 0-1 ATS) @ Pittsburgh Steelers (0-1 SU, 0-1 ATS)
Spread: Pittsburgh -14, Total: 40
Heinz Field, Pittsburgh, PA – Sunday, 1:00 ET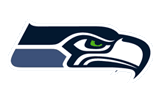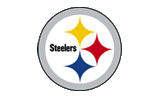 Pittsburgh is probably going to be the most public play on the board this week, and likely for good reason. The Steelers were absolutely trounced last week against their division rivals from Baltimore, and they are just going to be looking to absolutely murder a helpless sacrificial lamb. Enter: Seattle. The Seahawks just don't look good offensively, and if this team can't move the ball down the field against the 49ers, just imagine how well this team is going to play in Blitzburgh!
Dallas Cowboys (0-1 SU, 1-0 ATS) @ San Francisco 49ers (1-0 SU, 1-0 ATS)
Spread: Dallas -3, Total: 42.5
Candlestick Park, San Francisco, CA – Sunday, 4:05 ET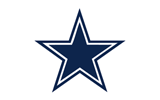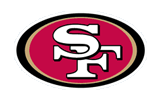 Poor QB Tony Romo just can't win. After being injured all year last year, he played a stellar game on the road in the first game of the season against the Jets, only to make two mistakes at the end of the game. Now, he's the goat in Big D once again. We can't even imagine how much heat he'll take if this game is lost, but behind this offensive line, there are certainly issues. The Niners are only 1-0 thanks to the heroics on special teams of WR Ted Ginn Jr., who had two returns for TDs last week. Head Coach Jim Harbaugh knows that it will be a tough, uphill climb to claim his second win of the season.
San Diego Chargers (1-0 SU, 0-1 ATS) @ New England Patriots (1-0 SU, 1-0 ATS)
Spread: New England -7, Total: 53.5
Gillette Stadium, Foxboro, MA – Sunday, 4:15 ET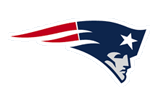 There are a whole boatload of points expected in this game, as both of these teams can light up the scoreboard in a hurry. This is the highest 'total' of the season, and it will probably remain that way as well for quite some time. After all, QB Philip Rivers and QB Tom Brady combined to throw for well over 800 yards last week, and the possibility is there once again that they could reach that type of plateau. The winner of this one is going to have earned it offensively and will be off to an 0-2 start.
Houston Texans (1-0 SU, 1-0 ATS) @ Miami Dolphins (0-1 SU, 0-1 ATS)
Spread: Houston -3, Total: 48
Sun Life Stadium, Miami, FL – Sunday, 4:15 ET
The Texans have a history and a knack of beating the snot out of the Dolphins, and this might not be an exception. WR Andre Johnson very well could have a field day against a Miami defense which just allowed over 500 passing yards to QB Tom Brady. Houston made a tremendous statement by absolutely blowing the Colts out of the water last week, but can it do it again on the road? Head Coach Tony Sparano absolutely cannot afford to drop to 0-2 with both losses at home if he wants to keep his job.
Cincinnati Bengals (1-0 SU, 1-0 ATS) @ Denver Broncos (0-1 SU, 0-1 ATS)
Spread: Denver -3.5, Total: 40
Invesco Field, Denver, CO – Sunday, 4:15 ET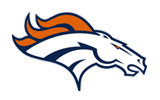 Could we really be talking about the 2-0 Cincinnati Bengals when this week is said and done with? It's entire plausible, though we know that they would still be one of the biggest jokes in the league. Speaking of jokes, what about Broncos fans, who are trying to buy up billboards to promote their beloved QB Tim Tebow? C'mon Denver fans. You know better than this. Let Head Coach John Fox do his thing, and maybe eventually you'll end up with a winner.
Philadelphia Eagles (1-0 SU, 1-0 ATS) @ Atlanta Falcons (0-1 SU, 0-1 ATS)
Spread: Philadelphia -1, Total: 49.5
Georgia Dome, Atlanta, GA – Sunday, 8:25 ET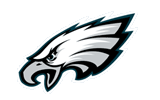 Oh, the storylines in this one… QB Michael Vick will be heading back to Atlanta as a starting quarterback for the first time, and it is very unclear how this city will take to his return. We know that the Falcons are definitely in need of this win, though no one in this division was able to win in Week 1. QB Matt Ryan and WR Roddy White will have their work cut out for them stopping the Eagles, who have proven that their secondary is second to none in this league, even with DB Dominique Rodgers-Cromartie potentially sitting this one out.
St. Louis Rams (0-1 SU, 0-1 ATS) @ New York Giants (0-1 SU, 0-1 ATS)
Spread: New York -6, Total: 43.5
MetLife Stadium, East Rutherford, NJ, – Monday, 8:35 ET
The loser of this one is going to have an awfully difficult time getting into the playoffs. Both teams have a slew of injury problems. New York's defense is banged up with a ton of defensive backs out of the fold, and DE Justin Tuck may or may not play as well. Offensively though, the Rams are a mess. Though QB Sam Bradford's injured finger turned out to be nothing more than a bruise, both WR Danny Amendola and RB Steven Jackson are out of the fold, which should make life awfully difficult on the NFC West favorites.
Adam Markowitz
is a staff writer living in the Orlando area. He has covered NFL, MLB, college football, CFL, AFL, NBA, college basketball, NASCAR, golf, tennis, and the NHL for a number of various outlets in his career, and he has been published by a number of different media outlets, including the Orlando Sentinel and the Wall Street Journal.