Here at Bang the Book, we have all of the top matchups of the 2011 NFL betting campaign covered! Today, we're taking a look at the matchups for Week 3!
San Francisco 49ers (1-1 SU, 1-0-1 ATS) @ Cincinnati Bengals (1-1 SU, 2-0 ATS)
Spread: Cincinnati -2.5, Total: 40.5
Paul Brown Stadium, Cincinnati, OH – Sunday, 1:00 ET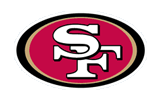 The Bengals and 49ers aren't exactly the cream of the crop this year in the NFL, and it's amazing to think that one of these two teams is going to be 2-1 at the end of the weekend. The combo of rookies in the Queen City, QB Andy Dalton and WR AJ Green are starting to really get on the same page, and that's good news for the futures of Bengals football. Head Coach Jim Harbaugh and company still have to be reeling after blowing a big lead late to the Cowboys last week and will want to make amends.
Miami Dolphins (0-2 SU, 0-2 ATS) @ Cleveland Browns (1-1 SU, 1-1 ATS)
Spread: Cleveland -2.5, Total: 41
Cleveland Browns Stadium, Cleveland, OH – Sunday, 1:00 ET
We don't quite think this would be the end of the road for Head Coach Tony Sparano if he were to lose this game, but it'd be hard to see how he keeps his job much longer if the team starts 0-3. The Browns though, know that they have to get back on their feet at home, knowing that they lost their first game of the year at the Dawg Pound to a far worse foe… the Bengals. Another loss would be inexcusable, and for a team that thought it was a potential playoff team this season, starting 1-2 without playing the Steelers or Ravens yet is bad, bad news.
New England Patriots (2-0 SU, 2-0 ATS) @ Buffalo Bills (2-0 SU, 1-1 ATS)
Spread: New England -8.5, Total: 53.5
Ralph Wilson Stadium, Orchard Park, NY – Sunday, 1:00 ET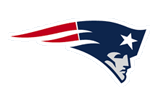 This has to be as excited as the city of Buffalo has been in a long time for an NFL betting battle. A first place tie with the Jets (or the outright lead in the division) is on the line in this one, and it'd be amazing to think that the Bills truly could start a season 3-0. QB Ryan Fitzpatrick has been gunning the ball all over the place, but there isn't a better gunslinger in the land right now than QB Tom Brady, who already has over 900 yards! Don't be shocked if this is one of the highest scoring games of the season, as these two teams both have some real defensive problems and have some high octane offenses. After all, Buffalo did score TDs on its last five possessions last week to beat Oakland.
New York Giants (1-1 SU, 1-1 ATS) @ Philadelphia Eagles (1-1 SU, 1-1 ATS)
Spread: Philadelphia -9, Total: 48
Lincoln Financial Field, Philadelphia, PA – Sunday, 1:00 ET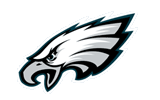 The Eagles and Giants are in the mosh pit at 1-1 in the NFC East, and one of these teams is going to feel a heck of a lot better than the other come Sunday afternoon's final gun. QB Michael Vick is still up in the air after suffering a concussion last week, and if he can't go, it'll be up to third stringer, QB Mike Kafka to win in his first career start. The G-Men still have secondary problems, as QB Sam Bradford ripped this unit to shreds last week as well, and QB Eli Manning is going to be down two receivers in all likelihood with WR Mario Manningham and WR Domenik Hixon both on the sidelines.
Detroit Lions (2-0 SU, 2-0 ATS) @ Minnesota Vikings (0-2 SU, 1-1 ATS)
Spread: Detroit -3.5, Total: 45
HHH Metrodome, Minneapolis, MN – Sunday, 1:00 ET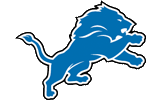 What respect the Lions are getting all of a sudden! We think that this team is as overhyped as could be right now, knowing that wins over the Bucs and Chiefs are… well, whatever they're worth… and not a lot will likely be settled with this game in Minneapolis either. We know one thing about this one though, and that's that the Vikes have to have it if they think they're getting into the postseason. QB Donovan McNabb and company choked up a 17-0 halftime lead last week against the Bucs, and this is a team that should be a heck of a lot stronger playing from ahead than behind. But alas, that's two straight weeks that the men in purple were leading, but gave it away in the end.
Houston Texans (2-0 SU, 2-0 ATS) @ New Orleans Saints (1-1 SU, 1-1 ATS)
Spread: New Orleans -4, Total: 53.5
Louisiana Superdome, New Orleans, LA – Sunday, 1:00 ET
This is the game that we are going to find out whether the Texans are for real or not. QB Matt Schaub and company have really put a ton of points on the board these last two weeks, and the defense has only allowed two total TDs and has a bunch of forced turnovers, but this is a totally different test, especially on the road. The Saints know that this won't be easy by any stretch of the imagination, but they also realize that this is a game that they should win with all of those offensive weapons, even if WR Marques Colston is still on the sidelines. It should be a third straight 3+ TD game for QB Drew Brees.
Denver Broncos (1-1 SU, 0-2 ATS) @ Tennessee Titans (1-1 SU, 2-0 ATS)
Spread: Tennessee -6.5, Total: 42.5
LP Field, Nashville, TN – Sunday, 1:00 ET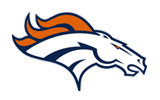 The Titans are the new "team du jour" right now in the AFC South, as they are the only outfit that many think can stand a chance of toppling the Texans. However, a win against the Ravens doesn't make up the whole season even though it was impressive, and we tend to think that this has become an overhyped unit. The Broncos came off of their first win of the year last week as well, though this is their first trip away from Sports Authority Field.
Jacksonville Jaguars (1-1 SU, 1-1 ATS) @ Carolina Panthers (0-2 SU, 1-1 ATS)
Spread: Carolina -3.5, Total: 43
Bank of America Field, Charlotte, NC – Sunday, 1:00 ET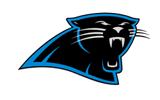 Though we have a slew of rookie quarterbacks that have the capability of starting games this year, this is the first time that two of them are going to be playing against each other. Neither the Jags nor the Panthers are going anywhere this year, and they've turned the ball over to QBs Blaine Gabbert and Cam Newton respectively. Newton has had two straight 400+ yard passing performances, as scary as that is, and the Jags are hoping to get just half of that from the former Missouri Tiger… something that seemed impossible over the past two weeks with QB Luke McCown.
Kansas City Chiefs (0-2 SU, 0-2 ATS) @ San Diego Chargers (1-1 SU, 0-2 ATS)
Spread: San Diego -14.5, Total: 45
Qualcomm Stadium, San Diego, CA – Sunday, 4:05 ET
Can you really blame survivor pool players for all flocking towards the Chargers this week? After all, San Diego is coming off of a bad loss against the Pats on the road, and it gets to come home and play against a team that has really had its number in recent years. The Chiefs have been outscored by whopping margins of 41-7 and 48-7 this year, and now, they have to play the best team that they have taken on all year? Still, we know that nothing is for sure in the AFC West, so we aren't ready to just chalk this up as a win for the Bolts yet, even though RB Jamaal Charles is now done for the year with an ACL injury.
Baltimore Ravens (1-1 SU, 1-1 ATS) @ St. Louis Rams (0-2 SU, 0-2 ATS)
Spread: Baltimore -4, Total: 43
Edward Jones Dome, St. Louis, MO – Sunday, 4:05 ET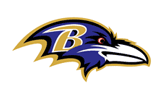 Is this the second straight trap game in a row for the Ravens? They were knocked off last week at the Titans, and now, they've got to contend with a St. Louis team which has lost two in a row to start off its season. There is still a question about RB Steven Jackson and whether he's good to go this week or not, and QB Sam Bradford still really hasn't had a game with a good completion percentage yet. Buyer beware on either side of this game.
New York Jets (2-0 SU, 1-1 ATS) @ Oakland Raiders (1-1 SU, 2-0 ATS)
Spread: New York -3, Total: 41.5
O.co Coliseum – Sunday, 4:05 ET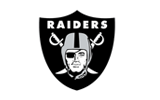 No offense to the O.co Coliseum, but this place should always be known as Oakland Alameda County Coliseum… Regardless of what you call it, it'll be the first time that the Black Hole is open for business this year. The Raiders should br proud of their 1-1 split on the road, as if they keep that up, they're going to be in fine shape for the rest of the season. The problem here? Oakland has won eight straight games in division… and has gone just 2-9 in its last 11 outside of the AFC West. Last time we checked, the Jets weren't playing in the AFC West…
Arizona Cardinals (1-1 SU, 2-0 ATS) @ Seattle Seahawks (0-2 SU, 0-2 ATS)
Spread: Arizona -3, Total: 42.5
Qwest Field, Seattle, WA – Sunday, 4:15 ET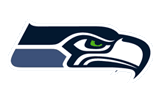 Are we really ready to say that the Cardinals should be road favorites against anyone in the NFL at this point? If not for a rather fluky 73-yard TD pass to WR Larry Fitzgerald last week, the Redbirds are likely dogs in this game, as they probably would have ultimately been blown out in the second half against T-Rex and company. That being said, the Seahawks just flat out suck, for lack of better terms. They're still waiting for their first points from last week, and QB Tarvaris Jackson and the gang just look absolutely atrocious. The only upside for Head Coach Pete Carroll and company? Next year at this time, Andrew Luck might be his quarterback!
Green Bay Packers (2-0 SU, 1-1 ATS) @ Chicago Bears (1-1 SU, 1-1 ATS)
Spread: Green Bay -3.5, Total: 45.5
Soldier Field, Chicago, IL – Sunday, 4:15 ET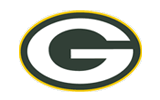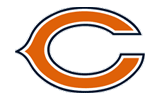 The last time these two teams met here, QB Caleb Hanie was trying to pick up the slack for the injured (and soon to be vilified) QB Jay Cutler in the NFC Championship Game. The Packers were favored that day, and they proved to be worth the price of laying points on the road. Worth it again? Chicago looks to be a better side this year than most thought, and though it was blown out at the Superdome last week in the Bayou, we still aren't ready to hand over this game and the NFC North title to the defending champs quite yet. Remember that the Pack did struggle last week with Carolina.
Atlanta Falcons (1-1 SU, 1-1 ATS) @ Tampa Bay Buccaneers (1-1 SU, 1-1 ATS)
Spread: Tampa Bay -1.5, Total: 45.5
Raymond James Stadium, Tampa Bay, FL – Sunday, 4:15 ET
Many might immediately look up and wonder why the Bucs are favored in this one. However, we have to remember that the loss against Detroit in Week 1 here at Ray Jay might not be as bad as we all originally thought, and that this team the very next week, after sleepwalking through the first half and digging a 17-0 hole, clawed all the way out by scoring 24 points in the second half… Without WR Mike Williams catching a ball… The Falcons are one hit to QB Michael Vick not happening away from being an 0-2 team with a lot of explaining to do. We just don't buy this Atlanta defense right now, which has now been torched by both the Eagles and the Bears.
Pittsburgh Steelers (1-1 SU, 1-1 ATS) @ Indianapolis Colts (0-2 SU, 0-2 ATS)
Spread: Pittsburgh -10.5, Total: 39
Lucas Oil Field, Indianapolis, IN – Sunday, 8:25 ET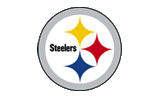 And the "Suck For Luck" sweepstakes continues for the Colts this week, as they are almost certainly going to drop to 0-3 and shouldn't be all that much of a factor for anything but the top draft pick going forward. The Steelers do look sort of mortal though, as the offense hasn't looked all that great in spite of the fact that it did race out to a 24-0 shutout last week against Seattle… but then again, it's still Seattle for crying out loud!
Washington Redskins (2-0 SU, 1-1 ATS) @ Dallas Cowboys (1-1 SU, 1-0-1 ATS)
Spread: Dallas -5.5, Total: 46
Dallas Cowboys Stadium, Arlington, TX – Monday, 8:35 ET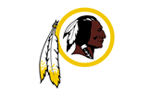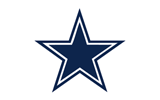 The Cowboys and Redskins are hated rivals, and this goes back several decades. This battle probably didn't look this interesting at the start of the year, but no one really figured that Dallas would be this beat up and that Washington would look just this darn good. The Redskins are throwing the ball all over the field this year with QB Rex Grossman, and there is a real chance that he could have over 900 passing yards after this week. Really! That being said, the Cowboys are a M*A*S*H* unit, with WR Miles Austin out, WR Dez Bryant not looking good, QB Tony Romo unable to breathe, and both TE Jason Witten and RB Felix Jones hobbling around out there as well. This could be an interesting home opener for the Cowboys, to say the least.
Adam Markowitz
is a staff writer living in the Orlando area. He has covered NFL, MLB, college football, CFL, AFL, NBA, college basketball, NASCAR, golf, tennis, and the NHL for a number of various outlets in his career, and he has been published by a number of different media outlets, including the Orlando Sentinel and the Wall Street Journal.