Here at Bang the Book, we have all of the top matchups of the 2011 NFL betting campaign covered! Today, we're taking a look at the matchups for Week 4!
Pittsburgh Steelers (2-1 SU, 1-2 ATS) @ Houston Texans (2-1 SU, 2-1 ATS)
Spread: Houston -4, Total: 45.5
Reliant Stadium, Houston, TX – Sunday, 1:00 ET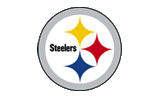 Arguably the biggest game of the weekend. The winner will be 3-1 and atop their division, the loser will be 2-2 and possibly as low as a tie for second and third. Neither of these teams truly expect to have problems getting into the playoffs this year, and the winner almost certainly won't. The loser though, is going to have an uphill climb in the last three quarters of the year. RB Arian Foster is back for the Texans, but he's going against a run defense that normally is amongst the best in the league. It should be just a downright war at Reliant Stadium on Sunday.
Washington Redskins (2-1 SU, 2-1 ATS) @ St. Louis Rams (0-3 SU, 0-3 ATS)
Spread: Washington -2, Total: 43.5
Edward Jones Dome, St. Louis, MO – Sunday, 1:00 ET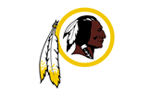 This might not be do or die time for the Rams, but dropping to 0-4, with three of those games being at home isn't good for one spirits going forward. QB Sam Bradford should have an almost entirely retooled offense, though he is still missing WR Danny Amendola in all likelihood. RB Steven Jackson is back, and he should be a significantly bigger part of the offense than he has been in recent weeks. The Skins failed in their first road test at Dallas, but this is a significantly easier one. It's a big emotional game for both teams this week in the Gateway to the West.
San Francisco 49ers (2-1 SU, 2-0-1 ATS) @ Philadelphia Eagles (1-2 SU, 1-2 ATS)
Spread: Philadelphia -9, Total: 44
Lincoln Financial Field – Sunday, 1:00 ET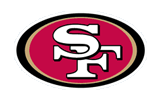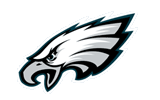 If the Eagles drop this game at home, there is going to be a heck of a lot of heat on Head Coach Andy Reid. QB Michael Vick in the last two weeks has suffered a concussion and a bruised hand, but he claims that he is good to go against the Niners. San Fran hasn't played the toughest schedule in the world to start off, but this is a team that really should be 3-0 this year if not for a bad collapse against Dallas. Could there be an upset in the cards once again?
Minnesota Vikings (0-3 SU, 1-1-1 ATS) @ Kansas City Chiefs (0-3 SU, 1-2 ATS)
Spread: Minnesota -1.5, Total: 39.5
Arrowhead Stadium, Kansas City, MO – Sunday, 1:00 ET
This isn't exactly the prettiest game in the world, as both of these teams are 0-3. The loser is going to be a frontrunner in the "Suck For Luck" sweepstakes, though we can't picture Minnesota wanting that No. 1 pick considering that it just drafted QB Christian Ponder in the first round of the NFL Draft this past year. Expect RB Adrian Peterson to go for a bonkers day this week, as he is going against a Kansas City rush defense that at times has looked really, really bad this year.
Buffalo Bills (3-0 SU, 3-0 ATS) @ Cincinnati Bengals (1-2 SU, 2-1 ATS)
Spread: Buffalo -3, Total: 44
Paul Brown Stadium, Cincinnati, OH – Sunday, 1:00 ET
The Bengals and the Bills were supposed to be playing in another dog game as well, but the truth of the matter is that both of these teams have done significantly better than expected. Cincy is going to fighting to get back to .500 after a 1-2 start in which the team has been a lot more competitive than most thought it would be, while the Bills, the toast of the town right now, could surge to 4-0 and, with some help, take a two game lead in the AFC East. An interesting game indeed in the Queen City.
Tennessee Titans (2-1 SU, 1-2 ATS) @ Cleveland Browns (2-1 SU, 1-1-1 ATS)
Spread: Pick 'Em, Total: 38.5
Cleveland Browns Stadium, Cleveland, OH – Sunday, 1:00 ET
Though this game basically has the exact same features of the Texans/Steelers matchup, no one is expecting this to be the same type of game. The Browns and Titans are though, both 2-1 teams, and one of them is going to be at 3-1 and likely in a first place tie for their division lead, while the loser is going to be in a heck of a lot of trouble. The difference here is psychology. One of these teams will think that its season is about to come to a close, while the other one has to feel like it has a shot at really being a playoff team with a win in this one.
New Orleans Saints (2-1 SU, 2-1 ATS) @ Jacksonville Jaguars (1-2 SU, 1-2 ATS)
Spread: New Orleans -7, Total: 45
Ever Bank Field, Jacksonville, FL – Sunday, 1:00 ET
Don't discount the ability for the Jaguars to pull off the upset in this game. Yes, they have QB Blaine Gabbert, a rookie starting in just his second game of his career, but they also have played relatively well thus far at home this year. New Orleans could be looking past this game with the big win against the Texans last week. Still, QB Drew Brees is going to be looking for a fourth straight game with at least three TD passes, something that would put him in some truly elite company.
Carolina Panthers (1-2 SU, 2-1 ATS) @ Chicago Bears (1-2 SU, 1-2 ATS)
Spread: Chicago -6, Total: 42
Soldier Field, Chicago, IL – Sunday, 1:00 ET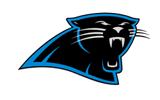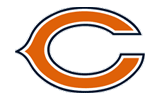 The Bears have had a brutal start to the season, as they have come up against some of the best teams in the league. This is a bit of a reprieve, though we've already seen Carolina give the Packers everything they can handle on the road as well. QB Cam Newton was a winner for the first time in his career last week. Of course, it was also the first time that he didn't throw for at least 400 yards in a game. This could be a big week on the ground for both teams, especially for RB Matt Forte.
Detroit Lions (3-0 SU, 2-0-1 ATS) @ Dallas Cowboys (2-1 SU, 1-1-1 ATS)
Spread: Dallas -2, Total: 46
Dallas Cowboys Stadium, Arlington, TX – Sunday, 1:00 ET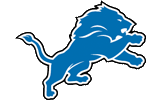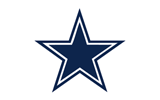 If the Lions can pull this one off, there will be no way that anyone could deny them as Super Bowl contenders this year. Not only would they be 4-0 and likely still tied with Green Bay for the top spot in the NFC North, but there's a good chance that they will have a two game lead on the Wild Card as well with the tiebreakers over the Cowboys and Bucs. Dallas is sort of a quiet 2-1 team right now, knowing that everyone in Big D is still worried about that "1" and not the "2" that QB Tony Romo managed to put in the win column.
New York Giants (2-1 SU, 2-1 ATS) @ Arizona Cardinals (1-2 SU, 2-1 ATS)
Spread: New York -1, Total: 44.5
University of Phoenix Stadium, Tucson, AZ – Sunday, 4:05 ET
The Giants and Cardinals have the ability to put points up in bunches, especially against secondaries that have been awfully weak. The question is whether or not these two teams have the offenses to do the damage or not. WR Mario Manningham is still up in the air, and though QB Kevin Kolb has shown some signs of greatness, he isn't quite there yet. The winner of this game is going to be in a lot better shape than the loser, as the loser is going to be in a severe uphill climb just to get into the playoff picture again.
Atlanta Falcons (1-2 SU, 1-2 ATS) @ Seattle Seahawks (1-2 SU, 1-2 ATS)
Spread: Atlanta -4.5, Total: 38.5
Qwest Field, Seattle, WA – Sunday, 4:05 ET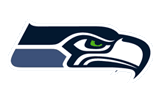 The Seahawks and Falcons have had their wings clipped twice this year, and one of them is going to have it done a third time by the other. Seattle's offense looks a tad better now with WR Sidney Rice back in the fold, but we're a lot more concerned about the Atlanta offense. The Falcons just haven't played well this year at all, and RB Michael Turner, save for two individual runs, has been totally bottled up on the campaign. WR Roddy White really has been nowhere to be found either. If none of that changes, Atlanta could have some real problems on its hands.
Miami Dolphins (0-3 SU, 0-2-1 ATS) @ San Diego Chargers (2-1 SU, 0-3 ATS)
Spread: San Diego -7, Total: 44.5
Qualcomm Stadium, San Diego, CA – Sunday, 4:15 ET
The Dolphins are just hoping to figure out how to get into the win column at some point, as time is clearly running short on Head Coach Tony Sparano. The Bolts haven't been impressive at all this year in spite of that 2-1 record, as the only time that the team really put forth a decent effort was the loss at New England. Narrow escapes against Minnesota and Kansas, who are a combined 0-6, at home is inexcusable. The hope is that another winless team doesn't come into Qualcomm and put up a fight.
New England Patriots (2-1 SU, 2-1 ATS) @ Oakland Raiders (2-1 SU, 3-0 ATS)
Spread: New England -4, Total: 55
O.co Coliseum, Oakland, CA – Sunday, 4:15 ET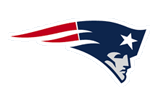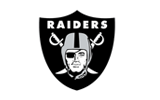 This could be as big of a statement game for the Raiders as the same fixture was last week for the Bills. Buffalo made itself a legitimate contender with the win against these Pats, who really still look humane in spite of the fact that their offense has been off the charts. The 'D' is just truly sluggish, something that RB Darren McFadden and QB Jason Campbell are going to try to take advantage of. Don't be overly surprised if this one ends up being a shootout in Oakland.
Denver Broncos (1-2 SU, 1-2 ATS) @ Green Bay Packers (3-0 SU, 2-1 ATS)
Spread: Green Bay -12, Total: 46.5
Lambeau Field, Green Bay, WI – Sunday, 4:15 ET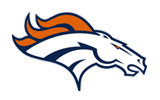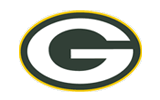 The Packers have already struggled once with a team that they had no business struggling to at home when they had to fight to the wire to take down the Panthers. Can Denver hang in there and do one better to pull off what would be the biggest upset of the season? Green Bay is head and shoulders the better team though, and this is a very, very long trip. RB Knowshon Moreno will be back in the fold for the Broncos, but that isn't going to make that much of a difference.
New York Jets (2-1 SU, 1-2 ATS) @ Baltimore Ravens (2-1 SU, 2-1 ATS)
Spread: Baltimore -3.5, Total: 42
M&T Bank Stadium, Baltimore, MD – Sunday, 8:25 ET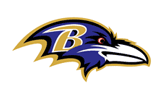 The Jets and Ravens are basically mirror images of one another. They both play fantastic defense, both have competent quarterbacks that have had success in the postseason in spite of the fact that their numbers aren't always fantastic, and they both hold 2-1 records. They've both played second fiddle in their respective divisions for the past two years, and they have both gotten out of the first round of the playoffs in both of those years in spite of the fact that they both had to go on the road to do so. This should be a war in the Giant Crab Cake.
Indianapolis Colts (0-3 SU, 1-2 ATS) @ Tampa Bay Buccaneers (2-1 SU, 2-1 ATS)
Spread: Tampa Bay -10, Total: 41
Raymond James Stadium, Tampa Bay, FL – Monday, 8:35 ET
This isn't the sexiest Monday Night Football duel that we'll see all year, but it is definitely an important one for both teams. If the Colts are ever going to get back into the playoff picture in any respect, this is a game that must be won with QB Curtis Painter under center. The Bucs can't afford to lose a game like this one, and they are riding a two game winning streak into it. QB Josh Freeman has put up some great numbers in the second halves of games this year, and this should be no exception, though we'd be surprised to see Tampa Bay trailing in the second half as it has done a lot of lately.
Adam Markowitz
is a staff writer living in the Orlando area. He has covered NFL, MLB, college football, CFL, AFL, NBA, college basketball, NASCAR, golf, tennis, and the NHL for a number of various outlets in his career, and he has been published by a number of different media outlets, including the Orlando Sentinel and the Wall Street Journal.