Here at Bang the Book, we have all of the top matchups of the 2011 NFL betting campaign covered! Today, we're taking a look at the matchups for Week 5!
Oakland Raiders (2-2 SU, 3-1 ATS) @ Houston Texans (3-1 SU, 3-1 ATS)
Spread: Houston -5.5, Total: 48.5
Reliant Stadium, Houston, TX – Sunday, 1:00 ET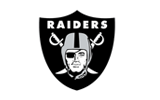 An injury to WR Andre Johnson very well could hurt the Texans in this one. Whereas this has historically — as recently as last week, too — been the team hunting everyone else in the AFC, now, Houston is the hunted, and the Raiders are going to try to prove that they belong in the same sentence with the conference's elite. This is the No. 1 rushing game in the league behind RB Darren McFadden, who could run wild between the tackles against Houston. This is the one stadium that the Raiders have never won in though, as they are 0-2 SU and ATS at Reliant Stadium.
Arizona Cardinals (1-3 SU, 2-2 ATS) @ Minnesota Vikings (0-4 SU, 1-2-1 ATS)
Spread: Minnesota -2.5, Total: 45
HHH Metrodome, Minneapolis, MN – Sunday, 1:00 ET
The Vikes haven't won a game yet this year, and that being said, this might be the last chance that QB Donovan McNabb has of resurrecting his career and saving his team's season. Arizona is bad… really, really bad… And it proved it last week in collapsing against the Giants in the fourth quarter. This is a brutal game between two brutal teams, and we don't expect to see anything but a brutal result one way or the other. The only star that we think shines in this game is RB Adrian Peterson. Minnesota has led in all four of its games this year, only to blow all four leads.
Tennessee Titans (3-1 SU, 2-2 ATS) @ Pittsburgh Steelers (2-2 SU, 1-3 ATS)
Spread: Pittsburgh -3, Total: 39.5
Heinz Field, Pittsburgh, PA – Sunday, 1:00 ET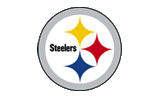 So far this year, the Steelers have wins against two bad teams, and losses against two good ones. There's still a question as to how good the Titans really are, but this should act as a good litmus test for both teams. Pittsburgh has some major troubles up front, as its offensive line has already led to an injury for RB Rashard Mendenhall and a ton of hits to QB Ben Roethlisberger. Tennessee's passing game has been great this year, but the question is still there whether QB Matt Hasselbeck can do it on the road against the best teams in the game. We'll find out on Sunday.
Kansas City Chiefs (1-3 SU, 2-2 ATS) @ Indianapolis Colts (0-4 SU, 2-2 ATS)
Spread: Indianapolis -2.5, Total: 38.5
Lucas Oil Field, Indianapolis, IN – Sunday, 1:00 ET
Think QB Andrew Luck is paying attention to this game? The winner of this one is likely going to be out of the running to get Luck's services for the next decade, while the loser will inch closer against the Miami Dolphins in the "Suck For Luck" sweepstakes. QB Curtis Painter does have two TD passes this year, which might be half of what QB Matt Cassel has… but it's also half of what the Chiefs do… as a team… KC hasn't scored a rushing touchdown all year long, and who knows when that is going to change. Expect another brutal game from both sides in this one with more turnovers than touchdowns.
Cincinnati Bengals (2-2 SU, 3-1 ATS) @ Jacksonville Jaguars (1-3 SU, 1-3 ATS)
Spread: Jacksonville -1.5, Total: 36.5
Ever Bank Field, Jacksonville, FL – Sunday, 1:00 ET
What, are all the good teams on bye this week? Here's another game with two teams that have no chance of making the playoffs. Both have resorted to rookie quarterbacks. This will be the second time that QB Blaine Gabbert faces a rookie in his three starts this year, as he duels with Cincy's QB Andy Dalton. Somehow, the Bengals have two wins this year, but before we get all excited about it, a win over Cleveland and one over a Buffalo team coming off of the biggest win the team has had in years isn't all that exciting. There's a reason why the Bengals aren't favored in this game.
Seattle Seahawks (1-3 SU, 2-2 ATS) @ New York Giants (3-1 SU, 3-1 ATS)
Spread: New York -9.5 Total: 43.5
MetLife Stadium, East Rutherford, NJ – Sunday, 1:00 ET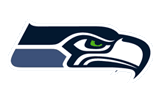 The Giants have very quietly won three games in a row, and had they not choked in that first game of the season at Washington, they'd have a lot more hype around them. Their secondary is still putrid, but bodies are starting to get healthy, including that of DE Justin Tuck. Seattle showed a pulse last week and came up just short of beating the Falcons at home, but on the road, across the country, this is a tremendously different team to try to watch.
Philadelphia Eagles (1-3 SU, 1-3 ATS) @ Buffalo Bills (3-1 SU, 2-2 ATS)
Spread: Philadelphia -3, Total: 49.5
Ralph Wilson Stadium, Orchard Park, NY – Sunday, 1:00 ET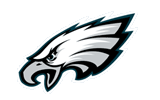 This is about as interesting of a game as you're going to see. In one corner, we have a 1-3 team that many thought should be 4-0 at this point. The so called "Dream Team" has been atrocious, and it just coughed up a late lead against the potentially lowly 49ers at home last week in a game in which QB Michael Vick nearly came up with 500 total yards of offense. In the other corner, we have a Buffalo team that is just trying to make a name for itself. Yes, this team has one fantastic performance (a win at home against New England), but it now has a shoddy one as well (a loss at Cincinnati). The loser of this one is going to have to start to feel like the season is slipping away even though we are only five weeks into the campaign.
New Orleans Saints (3-1 SU, 3-1 ATS) @ Carolina Panthers (1-3 SU, 3-1 ATS)
Spread: New Orleans -6.5, Total: 51.5
Bank of America Stadium, Charlotte, NC – Sunday, 1:00 ET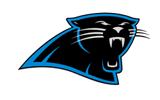 Last week, the Saints had no troubles shutting down rookie QB Blaine Gabbert in a 23-10 win. This time around, they have a tougher task against QB Cam Newton. Newton has three 300+ yard games in four weeks to his credit, and in two of those games, he threw for over 400 yards. QB Drew Brees isn't going to be intimidated to say the least, as he has stood toe to toe with some of the best signal callers in the game, and he always seems to find a way to come out on top. This shouldn't be an exception, though we must admit that we do love the spunk that the Panthers have shown thus far on the season.
Tampa Bay Buccaneers (3-1 SU, 2-2 ATS) @ San Francisco 49ers (3-1 SU, 3-0-1 ATS)
Spread: San Francisco -2.5, Total: 41.5
Candlestick Park, San Francisco, CA – Sunday, 4:05 ET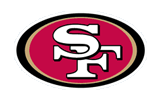 It just doesn't feel like anyone has bought into the fact that both the Bucs and the 49ers are probably playoff teams this year. San Fran, especially. The Niners look legit after going on the road and trumping the Eagles. Now, it's Tampa Bay's turn to come across the country for a game. This should be an interesting one to watch between two teams that have a heck of a lot of potential to them.
San Diego Chargers (3-1 SU, 1-3 ATS) @ Denver Broncos (1-3 SU, 1-3 ATS)
Spread: San Diego -4, Total: 46
Sporting Goods Stadium, Denver, CO – Sunday, 4:15 ET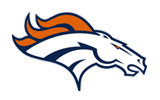 Be very careful, San Diego. The Broncos have the ability to score some points. They showed that in last week's loss at the Pack. That being said, that also showed that they have no way to stop opposing passing games. The Chargers probably still won't have TE Antonio Gates, but WR Vincent Jackson could be in for a big time performance. There's something about QB Kyle Orton though, that tells us he might be in for a big one. If not, the hometown crowd is going to be chanting for QB Tim Tebow by halftime.
New York Jets (2-2 SU, 1-3 ATS) @ New England Patriots (3-1 SU, 3-1 ATS)
Spread: New England -9, Total: 49
Gillette Stadium, Foxboro, MA – Sunday, 4:15 ET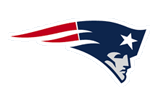 The Jets are definitely facing gut check time. They are a 2-2 team, and now, they have to go on the road, likely once again without their Pro Bowl center, Nick Mangold, and try to stop an offensive juggernaut. You can bet that QB Tom Brady and the gang remember last year's playoff loss to New York, and there will be some hell to pay in all likelihood for the Jets flying all over the field after that playoff game was said and done with. Don't be shocked if New York concedes a big, big number on Sunday.
Green Bay Packers (4-0 SU, 3-1 ATS) @ Atlanta Falcons (2-2 SU, 1-3 ATS)
Spread: Green Bay -6, Total: 52.5
Georgia Dome, Atlanta, GA – Sunday, 8:25 ET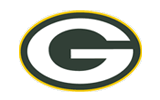 The Falcons are lucky to be a 2-2 team right now, and there is a good chance that they are going to dip below .500 once again in this one. However, this is a big time revenge spot for the hosts, who weren't just beaten, but were blown out on their home turf against Green Bay last year in the playoffs. It's a big spot for QB Matt Ryan and WR Roddy White to come up with a big time game, but the question is going to be whether this defense can contain QB Aaron Rodgers, who accounted for six TDs by himself last week.
Chicago Bears (2-2 SU, 1-3 ATS) @ Detroit Lions (4-0 SU, 3-0-1 ATS)
Spread: Detroit -5, Total: 47.5
Ford Field, Detroit, MI – Monday, 8:35 ET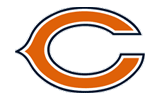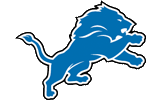 What an exciting time it must be to be a Detroit sports fan (and there aren't many of those!). The Tigers (at least as of Thursday) are still in the MLB playoffs, and the Lions are 4-0 for the first time in over 30 years. That being said, it's still a long climb to get into the playoffs in the NFC, where there are a slew of 3-1 teams right on their heels, and that doesn't even account for the Bears, who many think are the afterthought in this game. QB Jay Cutler has historically been atrocious on primetime football, and if he isn't spot on this week, his Bears are going to get blown out of the water.
Adam Markowitz
is a staff writer living in the Orlando area. He has covered NFL, MLB, college football, CFL, AFL, NBA, college basketball, NASCAR, golf, tennis, and the NHL for a number of various outlets in his career, and he has been published by a number of different media outlets, including the Orlando Sentinel and the Wall Street Journal.