Here at Bang the Book, we have all of the top matchups of the 2011 NFL betting campaign covered! Today, we're taking a look at the matchups for Wild Card Weekend!
Cincinnati Bengals (9-7 SU, 8-6-2 ATS) @ Houston Texans (10-6 SU, 9-5-2 ATS)
Spread: Houston -3, Total: 38.5
Reliant Stadium, Houston, TX – Saturday, 4:30 ET
This is the first time that the Texans have ever played in a playoff game, and it is definitely going to bring an incredibly rare event to this city and to one of these two teams. The Bengals haven't won a playoff game since 1991, and ironically, the team that they beat that day was the Houston Oilers. A year later was the last time that the city of Houston won a playoff game. The Texans locked up their first playoff spot in team history when they beat these Bengals four weeks ago, but they haven't won a game since that point. Cincinnati went 9-0 this year against teams that didn't make the playoffs and 0-7 against teams that did make the playoffs. Now throw in the fact that both of these teams are being led by a rookie at quarterback… It will be an odd game for certain in the Lone Star State on Saturday.
Detroit Lions (10-6 SU, 7-7-2 ATS) @ New Orleans Saints (13-3 SU, 12-4 ATS)
Spread: New Orleans -10.5, Total: 59
Louisiana Superdome, New Orleans, LA – Saturday, 8:00 ET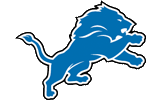 If you like your offense, this is the game for you. These two passers combined for over 10,000 yards this year, and it is the first time that a game will feature two quarterbacks that both threw for 5,000+ yards. QB Drew Brees broke the record for most passing yards in a season this year, and he led the league in TD passes. He and QB Matt Stafford also combined for 87 TD passes. Earlier this year, New Orleans was able to continually run up and down the field against the Detroit defense, but DT Ndamukong Suh wasn't playing in the game. The Lions haven't played in a playoff game since 1999, and they haven't won one since 1991. It was remarkable when the Saints were back in the playoffs for the first time in ages a few years ago, and you can bet that the same type of sentiment is going to be in Motown. New Orleans is just two years removed from winning the Super Bowl, and it badly wants to remove the stench of last year's dud in the postseason at the Seattle Seahawks.
Atlanta Falcons (10-6 SU, 7-8-1 ATS) @ New York Giants (9-7 SU, 8-7-1 ATS)
Spread: New York -3, Total: 47.5
MetLife Stadium, East Rutherford, NJ – Sunday, 1:00 ET
The Falcons worked hard to make sure that they stayed away from the Saints for a third time this year, and they accomplished their goal and will only have to contend with the Giants. That's not to say that this isn't a tough game. The G-Men were up and down all season long, but they have beaten a lot of great teams along the way as well. These two offenses are both amazing. Names like Julio Jones, Victor Cruz, Tony Gonzalez, Roddy White, and Hakeem Nicks are littering the two offenses for these squads, and that could really make for some fireworks. That being said, these defense are going to be the units that have to keep it together at this point, as we know that both QB Matt Ryan and QB Eli Manning have some major potential. Manning has won a Super Bowl, though. Ryan is 0-2 over the last two years in the postseason.
Pittsburgh Steelers (12-4 SU, 7-9 ATS) @ Denver Broncos (8-8 SU, 7-9 ATS)
Spread: Pittsburgh -8, Total: 34.5
Sports Authority Field, Denver, CO – Sunday, 4:30 ET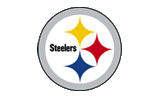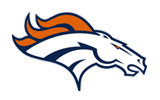 Is this the end of Tebowmania? There is a lot of speculation that this might be the last time that the Broncos use Tebow as their quarterback, knowing that there isn't a heck of a lot of love for the former Florida Gator from John Elway. A three game skid to end the regular season didn't help all that much. Now, a team that absolutely cannot throw the football is going to run into a team that has one of the best rush defenses in the game. It could be a long, long day for Denver in a game that no one expects it to win after such a dismal end to the season. QB Ben Roethlisberger is hurting, and RB Rashard Mendenhall missing his first game with a torn ACL, and that could leave this offense in some trouble. This should be an ugly game, and those are right up Denver's alley, but it is also the type of game that the Steelers have won Super Bowls with in the past. It should be an interesting one at Mile High to wrap up the first round of the playoffs.
Adam Markowitz
is a staff writer living in the Orlando area. He has covered NFL, MLB, college football, CFL, AFL, NBA, college basketball, NASCAR, golf, tennis, and the NHL for a number of various outlets in his career, and he has been published by a number of different media outlets, including the Orlando Sentinel and the Wall Street Journal.