Here at Bang the Book, we have all of the top matchups of the 2011 NFL betting campaign covered! Today, we're taking a look at the Top 25 matchups for Week 1!
New Orleans Saints (0-0 SU, 0-0 ATS) @ Green Bay Packers (0-0 SU, 0-0 ATS)
Spread: Green Bay -4, Total: 47.5
Lambeau Field, Green Bay, WI – Thursday, 8:30 ET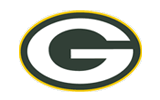 The Packers and Saints are set to kick off the season on Thursday night, and this is certainly going to be a war. Both offenses have the ability to put points up in bunches, and the winner of this duel between the past two Super Bowl champs is likely coming down to which defense can at least remotely slow down the other's offense. It's not going to be an easy task for either side, especially knowing that this is a very, very high scoring series normally.
Pittsburgh Steelers (0-0 SU, 0-0 ATS) @ Baltimore Ravens (0-0 SU, 0-0 ATS)
Spread: Baltimore -1, Total: 36
M&T Bank Stadium, Baltimore, MD – Sunday, 1:00 ET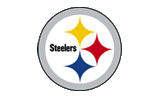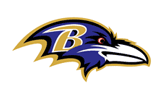 This one at the giant crab cake is going to be a heck of a lot of fun. There are some new players on both sides of this AFC North war, but the stalwarts remain and are hungry to prove that they have the better team in this game. Defense should be the name of the game, but the real question is how well these two teams will play in the clutch. Don't believe us? Only one of the last nine games has been separated by more than one score, and none of the last nine between these two divisional rivals has been separated by double digits.
Detroit Lions (0-0 SU, 0-0 ATS) @ Tampa Bay Buccaneers (0-0 SU, 0-0 ATS)
Spread: Tampa Bay -1, Total: 41
Raymond James Stadium, Tampa Bay, FL – Sunday, 1:00 ET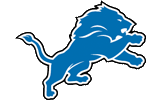 The Bucs could have some problems this week, as they have one of the hungry, up and coming teams in the league coming to town. There's no doubt that these two teams have the ability to be playoff squads, but both have teams that are clearly in front of them in their own divisions and don't seem to be as good as the teams like Dallas, New Orleans/Atlanta, etc. that should be in the Wild Card hunt. Getting off to a good start is imperative for both of these clubs.
Atlanta Falcons (0-0 SU, 0-0 ATS) @ Chicago Bears (0-0 SU, 0-0 ATS)
Spread: Atlanta -2.5, Total: 40.5
Soldier Field, Chicago, IL – Sunday, 1:00 ET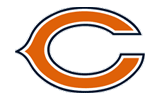 Both the Bears and Falcons probably feel like they were knocked out of the playoffs prematurely last season, but there is a real sentiment that one of these teams is for real (Atlanta), while the other is a sham (Chicago). QB Jay Cutler is going to want to get off to a good start this year in the Windy City, especially playing at home, or he is going to be taking a lot of heat once again, especially after sitting out most of the second half of the NFC Championship Game.
Buffalo Bills (0-0 SU, 0-0 ATS) @ Kansas City Chiefs (0-0 SU, 0-0 ATS)
Spread: Kansas City -5.5, Total: 39.5
Boone Pickens Stadium, Stillwater, OK – Thursday, 8:00 ET
The Bills know that they aren't going to be very good this season, but this fixture against the AFC West champs suddenly looks like a potential winning one, knowing that QB Matt Cassel might ultimately be on the sidelines. Still, the Chiefs have a budding defense with a lot of potential, and it is going to be tough for QB Ryan Fitzpatrick and the gang to really get going this year. This has the potential to be an ugly, low scoring game if QB Tyler Palko has to play for KC.
Indianapolis Colts (0-0 SU, 0-0 ATS) @ Houston Texans (0-0 SU, 0-0 ATS)
Spread: Houston -9, Total: 43.5
Reliant Stadium, Houston, TX – Sunday, 1:00 ET
If the Texans can't win his one, they don't deserve to win the AFC South and Head Coach Gary Kubiak should be fired basically on the spot. Sure, it's a new defense this year with DC Wade Phillips taking over, but there is no excuse going against an Indy offense without QB Peyton Manning. This team has historically looked dreadful without No. 18 in there, and we don't think that this will be an exception. RB Arian Foster is dealing with some hamstring problems, but it doesn't matter who is back there in the backfield. Houston should have at least 120 rushing yards in this one, and it should roll to an easy victory.
Philadelphia Eagles (0-0 SU, 0-0 ATS) @ St. Louis Rams (0-0 SU, 0-0 ATS)
Spread: Philadelphia -4.5, Total: 43.5
Edward Jones Dome, St. Louis, MO – Sunday, 1:00 ET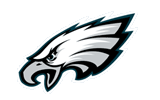 This could very quietly be one of the best games on the slate on Sunday. The Eagles are going to be debuting their brand new stacked secondary against one of the potentially potent passing games. QB Sam Bradford doesn't have fantastic receivers, but neither did QB Kyle Orton last year with Denver, and look what he became! Bradford could be a stud this season, and if he can rip this Philly secondary to shreds, there is a real possibility for the upset, especially if Head Coach Steve Spagnuolo has the goods to slow down QB Michael Vick.
Cincinnati Bengals (0-0 SU, 0-0 ATS) @ Cleveland Browns (0-0 SU, 0-0 ATS)
Spread: Cleveland -6.5, Total: 35.5
Cleveland Browns Stadium, Cleveland, OH – Sunday, 1:00 ET
Is it just us, or is this one going to be absolutely butt ugly? The Bengals are going to be throwing QB Andy Dalton to the wolves in all likelihood, and we don't expect the Dawg Pound to be welcoming to that. Meanwhile, QB Colt McCoy had some promising starts last season down the stretch, and he is going to have the potential to really make some noise with the West Coast offense this season. A win in this one should theoretically be a formality.
Tennessee Titans (0-0 SU, 0-0 ATS) @ Jacksonville Jaguars (0-0 SU, 0-0 ATS)
Spread: Jacksonville -1, Total: 37.5
Ever Bank Stadium, Jacksonville, FL – Sunday, 1:00 ET
This isn't exactly a work of art game either. The Titans are going to be debuting new starting QB Matt Hasselbeck, and RB Chris Johnson might not quite be up to speed yet after his rather lengthy holdout from the offseason. This will be CJ23's first time touching the pigskin in a live game since the end of last season. Meanwhile, Jacksonville fans will probably voice their displeasure about QB David Garrard getting cut just a few days before the season started. QB Luke McCown will really have to work hard to win over his fans.
New York Giants (0-0 SU, 0-0 ATS) @ Washington Redskins (0-0 SU, 0-0 ATS)
Spread: New York -3, Total: 38
FedEx Field, Landover, MD – Sunday, 4:15 ET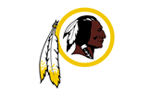 The Redskins are going with QB Rex Grossman under center at least to start the season, and that's probably the prudent move at the moment. The G-Men have no secondary to speak of in this one, and if Grossman can get a few balls deep to the likes of WR Santana Moss and company, it could be a good spot for an upset. QB Eli Manning is going to have to have a lot of great games this season, and this is definitely one of those on the road that is winnable, but he'll have to play well in.
Carolina Panthers (0-0 SU, 0-0 ATS) @ Arizona Cardinals (0-0 SU, 0-0 ATS)
Spread: Arizona -7, Total: 37
University of Phoenix Stadium, Glendale, AZ – Sunday, 4:15 ET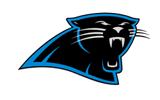 It's a game full of new hope for both the Panthers and the Cards, as they are both debuting new quarterbacks that are certainly unproven. Many thought that QB Kevin Kolb should have been starting with the Eagles last year even though QB Michael Vick turned out to almost win the league's MVP award. Kolb has some great receivers to work with this year, but there is definitely some potential for QB Cam Newton, the No. 1 pick in the NFL Draft this year. RBs DeAngelo Williams and Jonathan Stewart are healthy and could be dangerous as well. This might be a decent game.
Seattle Seahawks (0-0 SU, 0-0 ATS) @ San Francisco 49ers (0-0 SU, 0-0 ATS)
Spread: San Francisco -5.5, Total: 38
Candlestick Park, San Francisco, CA – Sunday, 4:15 ET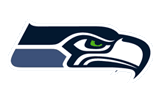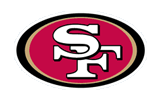 The NFC West was absolutely atrocious last season, and this year doesn't have all that much more promise either. The Seahawks are going to be debuting QB Tarvaris Jackson and WR Sidney Rice, which could prove to pay dividends even though it didn't work last year for the Vikes, while the Niners are hoping that Head Coach Jim Harbaugh can work some magic in his home debut.
Minnesota Vikings (0-0 SU, 0-0 ATS) @ San Diego Chargers (0-0 SU, 0-0 ATS)
Spread: San Diego -9, Total: 41.5
Qualcomm Stadium, San Diego, CA – Sunday, 4:15 ET
The Vikings don't have high hopes this year in the eyes of the oddsmakers, but with Head Coach Brad Childress and QB Brett Favre gone, at least there is a different atmosphere in the air in the Great Lakes area. San Diego hopes to get back on track this season after a disgraceful '10 as well, especially with the talent that it has on offense with QB Philip Rivers and company. However, the defense can't put forth any better effort this season than it did last year when it ranked No. 1 in the league… and still finished outside of the playoffs in a bad, bad AFC West.
Dallas Cowboys (0-0 SU, 0-0 ATS) @ New York Jets (0-0 SU, 0-0 ATS)
Spread: New York -4.5, Total: 40.5
New Meadowlands Stadium, East Rutherford, NJ – Sunday, 8:25 ET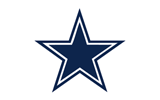 An intriguing game to say the least. The Jets and Head Coach Rex Ryan will take on the Cowboys and Defensive Coordinator Rob Ryan. That's just one of the many storylines in this one. It's WR Plaxico Burress' official return to football after his jail sentence last year, and it's also the return for the injured QB Tony Romo, who missed the majority of last season with a collarbone injury. RB Felix Jones is going to get his first shot as a featured back, really in his entire career, and the Cowboys are hoping that this all gets parlayed into victory. New York won't back down though, especially in front of its hometown faithful.
New England Patriots (0-0 SU, 0-0 ATS) @ Miami Dolphins (0-0 SU, 0-0 ATS)
Spread: New England -7, Total: 45.5
Sun Life Stadium, Miami, FL – Monday, 7:00 ET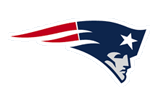 Head Coach Tony Sparano thinks that he has assembled a playoff team this year, and he'd better be right, or he is going to be out the door in South Beach, likely before the season is even over. QB Chad Henne can't even hold a candle to QB Tom Brady, though, and it's likely that this is going to be a one sided game if the Dolphins defense can't keep up with the powerful Pats. WR Chad Ochocinco debuts for New England, while RB Reggie Bush makes his much anticipated debut in the Miami backfield in place of the departed RBs Ronnie Brown and Ricky Williams
Oakland Raiders (0-0 SU, 0-0 ATS) @ Denver Broncos (0-0 SU, 0-0 ATS)
Spread: Denver -3, Total: 40
Sports Authority Field at Mile High Stadium, Denver, CO – Monday, 10:15 ET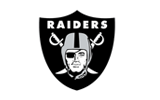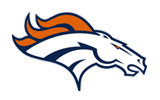 Pop quiz, hot shot. Who was the only team in the NFL to win all six of its divisional games last year? How many guesses would it have taken you to get to Oakland? Many forget that the Raiders were a .500 team last year, and QB Jason Campbell really did come on strong at the end of the campaign. Now, he needs to take the next step, especially since the defense lost DB Nnamdi Asomugha in the offseason. Denver hopes that Head Coach John Fox can right the ship after a dismal season last year. He's got the pieces, and a win in this one would go a long, long way towards changing the feeling that this team has about winning.
Adam Markowitz
is a staff writer living in the Orlando area. He has covered NFL, MLB, college football, CFL, AFL, NBA, college basketball, NASCAR, golf, tennis, and the NHL for a number of various outlets in his career, and he has been published by a number of different media outlets, including the Orlando Sentinel and the Wall Street Journal.