For the first time all season long, NFL betting action will invade Saturday nights, and the first game of the year on Saturday is going to be a doozy. The Tampa Bay Buccaneers are going to try to put a damper on the playoff hopes of the Dallas Cowboys.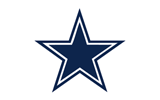 The heat is most certainly on for Head Coach Jason Garrett. His Cowboys have lost back to back games that many feel as though they should have won. If not for Garrett calling a timeout to essentially ice his own kicker against the Arizona Cardinals, that game would have been won, and the very next week, Dallas blew a 12-point lead with less than five minutes to play against the New York Giants. Now, instead of being in the driver's seat all by itself in the NFC East, Dallas needs to win out to guarantee itself a slot in the postseason. Needless to say, this is yet another task which the Cowboys should pass with flying colors, and if they don't, there are going to be some real questions for Garrett to answer coming the start of next week. The Dallas defense has to dial something up to stop the Bucs. The Cowboys had absolutely no answers for the passing game led by QB Eli Manning last week, as they allowed him to throw for 400 total yards in the loss. If that keeps up again in this one, Defensive Coordinator Rob Ryan, who is on the hot list of assistants that could become head coaches in the near future, could feel some wrath as well.
Tampa Bay's season was going well through the first month and a half. The Bucs were 4-2 and heading over to London to take on the Chicago Bears. They were beaten in that game, and they haven't won since then, and they have officially gone from playoff contender to completely out of the picture two months later. Last week's 41-14 loss to the Jacksonville Jaguars, a then 3-9 team with no hopes of the playoffs either, was the type of loss that gets coaches fired. Head Coach Raheem Morris knows that he is suddenly on a very warm seat just one year after he led his team to a very improbable 10-6 record. QB Josh Freeman needs 104 passing yards to reach 3,000 for the season. More concerning though, is the fact that he leads the NFL in interceptions with 18, and he only has 12 TDs to put against them. He clearly has digressed in a huge way this year, just as the mass majority of his teammates have as well, and digression is the one thing that the fans in the Sunshine State didn't want to hear this season.
Dallas Cowboys @ Tampa Bay Buccaneers Trends: We have to remember that the Cowboys do only have two road wins this year to their credit. They are also on a winless ATS streak of four straight and six out of seven. However, Tampa Bay is only 6-20 ATS in its last 26 games played here at Raymond James Stadium, and that includes the fact that the team has been crippled by the combined score of 75-28 in its last two home games against the Carolina Panthers and Houston Texans.
Join the BTB Expert Handicappers right now! Click Here for our guaranteed NFL picks
Adam Markowitz
is a staff writer living in the Orlando area. He has covered NFL, MLB, college football, CFL, AFL, NBA, college basketball, NASCAR, golf, tennis, and the NHL for a number of various outlets in his career, and he has been published by a number of different media outlets, including the Orlando Sentinel and the Wall Street Journal.