Sunday Night Football betting action gets underway for the first time this week, and it's going to be a doozy, as the Dallas Cowboys take on the New York Jets.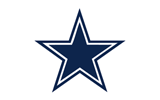 The Cowboys are going to be back in the saddle this year, and they are going to hope to improve upon last year's disastrous season. QB Tony Romo is over his collarbone injury, and he has a heck of an offense at his disposal. WR Miles Austin has been listed as questionable all week long, but he is going to be in the lineup. Going against DB Darrelle Revis isn't going to be easy, but it does keep Revis occupied for others like TE Jason Witten and WR Dez Bryant. The defense is going to be the interesting factor this year for Dallas with new Defensive Coordinator Rob Ryan. He inherits a defense which was a train wreck last season, but the truth of the matter is that LB DeMarcus Ware and his crew should be a whole heck of a lot better than 2010. On the ground, RB Felix Jones is going to take over as the primary back with RB Marion Barber gone, but both RB Tashard Choice and RB DeMarco Murray should both end up getting their share of carries.
The Jets are expecting to make it back to the playoffs this year, especially with so much of the AFC down this season. QB Mark Sanchez is going to have the spotlight on him this season as he has in each of his first two years. His numbers haven't been all that pretty, but the truth of the matter is that he is proving that he is a winner. This year, he has a different set of receivers. WRs Braylon Edwards, Jerricho Cotchery, and Brad Smith are gone, and in their place is WR Plaxico Burress. Burress is a fantastic red zone threat, but there is a real question as to whether he still has anything left in the tank or not after being out of football for the past year and change. Defensively though, we know that New York is going to be the real deal once again. We've already spoken about Revis, and bringing back in DB Antonio Cromartie, though not as good as signing DB Nnamdi Asomugha would have been, was still a huge step in the right direction. The questions still remain about that offense though, and whether names like Sanchez, Burress, and RB LaDainian Tomlinson will have the ability to get the job done, especially against some of the best teams in the league.
Philadelphia Eagles @ New York Jets Pick: We're just not that thrilled about the Jets, and we are excited about the Cowboys this year. Dallas might be the better of these two teams, and if that's the case, we know that we are getting a steal by getting 5.5 points on our side.
NFL Pick: Dallas Cowboys +5.5 at Bookmaker Sportsbook.
Adam Markowitz
is a staff writer living in the Orlando area. He has covered NFL, MLB, college football, CFL, AFL, NBA, college basketball, NASCAR, golf, tennis, and the NHL for a number of various outlets in his career, and he has been published by a number of different media outlets, including the Orlando Sentinel and the Wall Street Journal.