NFC East foes square off in what might be a do or die game for both in NFL betting action on Sunday, as the Dallas Cowboys face the Washington Redskins.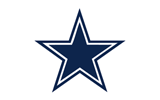 We knew when the Cowboys were a 3-4 team that they were about to hit a part of their schedule where they could do some real damage, and they haven't disappointed to say the least. With wins over the Seattle Seahawks and Buffalo Bills in back to back weeks, Dallas is back within a game of the lead in the NFC East and a game of the Wild Cards as well. Maybe more importantly is the two game cushion on the Philadelphia Eagles, who might have just totally fallen apart and fallen out of the playoff picture. WR Dez Bryant and WR Laurent Robinson had a combined three TDs last week against Buffalo in the 44-7 romp, and the defense found the end zone once as well. The bad news is that it'll be another week without WR Miles Austin, who has a hamstring injury. The health of RB Felix Jones is up in the air, but there are definitely zero concerns about that at the moment. RB DeMarco Murray has taken over as the team's starting running back, and he has been running like gangbusters of late, accounting for 601 yards in the last four weeks combined.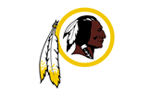 Sitting at 3-6, the Redskins know that they probably have to win their final seven games to make the playoffs, and even that wouldn't be a guarantee, so Head Coach Mike Shanahan knows that the seat his backside is parked on is getting rather toasty. He flipped back to QB Rex Grossman last week against the Miami Dolphins with absolutely no success, as the team that was 0-8 two weeks ago didn't just beat Washington, it stomped Washington. The Redskins have lost five in a row both SU and ATS, and they have scored a grand total of 53 points in those five games, including getting shut out by the Buffalo Bills in Toronto. Yes, that's the same Buffalo Bills team that just allowed 44 without Austin in the lineup against Dallas just last week. Needless to say, it is a sad state of affairs right now for football in our nation's capitol, and there isn't a team out there that needs QB Andrew Luck more than Washington does.
Dallas Cowboys @ Washington Redskins Pick: The Cowboys aren't losing this game, but we aren't so sure that Washington won't hang tough. The underdog is 22-6 ATS over the course of the last 28 in this series, and Dallas is just 2-8 ATS to show for its work in the last 10 against its divisional rival. In the end, we expect to see a very similar game to the 18-16 meeting that these two had in Big D.
NFL Pick: Washington Redskins +7.5 at Bookmaker Sportsbook.
Adam Markowitz
is a staff writer living in the Orlando area. He has covered NFL, MLB, college football, CFL, AFL, NBA, college basketball, NASCAR, golf, tennis, and the NHL for a number of various outlets in his career, and he has been published by a number of different media outlets, including the Orlando Sentinel and the Wall Street Journal.