NFC North foes duke it out at the Metrodome on Sunday afternoon as a part of Week 3 NFL picks, as the Minnesota Vikings try to knock off the undefeated Detroit Lions.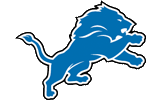 That's right, we said it: "The undefeated Detroit Lions." It's scary to think that this team is 2-0 and is favored to make it 3-0 on the campaign after the decades and decades of torture that this franchise has had to endure. QB Matt Stafford just looks absolutely phenomenal after throwing for 294 yards and four TDs last week, giving him 599 yards and seven scores in just two games this year. WR Calvin Johnson has visited the end zone twice in each of his first two games, and though he has been sitting out of practice the past few days, he is almost certainly going to give it a go against the Vikes. DT Nick Fairley won't be in the fold again this week with his foot injury, something that might keep him out for a few more weeks, but it really hasn't seemed to matter. This Detroit defense looked just downright frightening against the Kansas City Chiefs in last week's home opener, though we do have to be tempered just a bit by remembering that it was the Kansas City offense, and RB Jamaal Charles did tear his ACL just a quarter into the game.
What on earth happened to the Vikes last week? They were up 17-0 going into the locker room and looked ready to coast to an easy win against the Tampa Bay Buccaneers, but in the second half, particularly late in the fourth quarter, the team more or less just folded. WR Mike Williams was kept completely out of the fold for the Bucs, and still, QB Josh Freeman was able to put together one of the better comebacks that we have seen this season to win 24-20. The defense this week will get back DT Kevin Williams, one of the top interior linemen in the league after serving his two-game suspension at the outset of the campaign, which should really help. The importance of this game for QB Donovan McNabb and company is apparent; teams that start 0-3 don't generally make the playoffs, and though expectations weren't all that high this year in Minneapolis, we know that this team has the talent to stay competitive with the rest of the big boys in the NFC.
Detroit Lions @ Minnesota Vikings Pick: The home team has won three straight and six out of eight in this series, and the Lions are only 3-7-2 ATS over the course of their last 12 against Minnesota. Sure, the Vikes are 1-7 in their last eight against teams with a losing record and Detroit is 12-3-1 ATS in its last 16 against the NFC, but we just can't justify making the Lions favorites by more than a field goal in this game.
NFL Pick: Minnesota Vikings +4 at Bookmaker Sportsbook.
Share it now!
Adam Markowitz
is a staff writer living in the Orlando area. He has covered NFL, MLB, college football, CFL, AFL, NBA, college basketball, NASCAR, golf, tennis, and the NHL for a number of various outlets in his career, and he has been published by a number of different media outlets, including the Orlando Sentinel and the Wall Street Journal.