The Green Bay Packers try to move within four steps of regular season perfection on Sunday afternoon when they head to the Meadowlands to engage in NFL betting warfare with the New York Giants.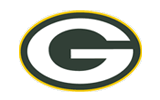 These Packers still aren't quite getting the hype that the 2007 New England Patriots were getting at this point in the year, but we think that they should be. QB Aaron Rodgers is on a clip have virtually the exact same numbers that QB Tom Brady did that year. Brady didn't reach 5,000 passing yards, but he had 50 TDs. Rodgers is on a clip to reach about 5,200 passing yards and 48 TDs. The Green Bay defense has taken it on the chin from the media about allowing a slew of passing yards, but the truth of the matter is that this is still one of the most talented units in the league. Last week's game against the Detroit Lions on Thanksgiving Day was supposed to be a potential tripping points. Though the final score reads just as 12 point victory, anyone that watched the game knows that it was never even a remotely close challenge after the Pack went up by 10 points. All 15 Detroit points were scored in the fourth quarter when it was already behind 24-0.
The Giants are facing an interesting situation this week. They are 6-5 and are being written off by many for getting into the playoffs even though they are only a game back of the Dallas Cowboys with two to play against them. They're also only one back of the Detroit Lions and the Chicago Bears, both teams of which seem like they are going absolutely nowhere, quickly. However, if you're looking for a reason to back the G-Men on Sunday, look no further than the parallels to the 2007 season. New York was written off by this point in the year when it went on its run to get into the playoffs. It challenged the perfect New England Patriots in Week 17, then turned around and upset QB Brett Favre and these Packers in the NFC Championship Game, only to go on and pull off arguably the biggest upset in NFL history by beating the then 18-0 Patriots. QB Eli Manning is a heck of a lot better quarterback now than he was four years ago, and he has 3,358 yards and 20 TDs this year. Obviously the touchdowns aren't that close, but Manning only has 117 fewer passing yards than Rodgers does this year, which really puts things in perspective to what type of year he has had with a rotating crop of consistently injured receivers.
Green Bay Packers @ New York Giants Trends: The Packers are 7-1 ATS in their last eight games played in the month of December, and they have scored at least 27 points in five straight games. New York is a woeful 1-7-1 ATS in its last nine against teams with a winning record, and it is 0-3 SU and ATS since winning in Foxboro against the Pats the first weekend of November.
Adam Markowitz
is a staff writer living in the Orlando area. He has covered NFL, MLB, college football, CFL, AFL, NBA, college basketball, NASCAR, golf, tennis, and the NHL for a number of various outlets in his career, and he has been published by a number of different media outlets, including the Orlando Sentinel and the Wall Street Journal.