Sunday Night Football betting action heads to the Windy City this week, where the Minnesota Vikings will lock horns with the Chicago Bears in an NFC North war.
The Vikings really do have the ability to go on a roll this year, and last week's 34-10 destruction of the Arizona Cardinals was just what the doctor ordered. It was a solid game for QB Donovan McNabb, though his numbers are still clearly lacking on the campaign. The former member of the Philadelphia Eagles has only thrown for 849 yards and four TDs against two picks in five games. The good news is that he can still turn around and hand the ball off to Purple Jesus, RB Adrian Peterson, who crossed the end zone stripe three times last Sunday en route to the easy win. History definitely isn't on the side of the Vikes, though. Their defense has allowed a whopping 103 points over their last three games against the Bears, and needless to say, the team is 0-3 SU and ATS to show for its work in those duels. You also have to go back to 2007 to find the last time that Minnesota was able to come into Soldier Field and win a game.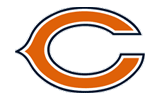 Head Coach Lovie Smith's seat is starting to get a little toasty again, and the possibility is there that too many more losses could see him get booted out the door when push comes to shove. However, the bottom line is that this team has played an absolutely atrocious schedule to start off the year. There isn't another team that can claim that it has played both the Green Bay Packers and Detroit Lions, and the New Orleans Saints and Atlanta Falcons. A scathing article in the Chicago Tribune called out QB Jay Cutler and said that the Bears should just trade him if he isn't going to be a star and the team isn't going to be able to build around him. We humbly disagree. Cutler has been decent this year, throwing for 1,209 yards and six TDs against four picks, and he has one of the most dynamic running backs in the game in RB Matt Forte to get the ball to. Not only does Forte have 440 yards on the ground, but he also has 345 yards as a receiver and has accounted for a pair of touchdowns. Maybe this article should have been saying that Forte needs more support, as he is averaging 157 yards from scrimmage per game and has a team that hasn't found a way to get past 20 points in three of its first five games.
Minnesota Vikings @ Chicago Bears Pick: Still, this is really just the second game this year in which the Bears have been expected to win. It's a disgrace that they are only favored by a field goal over a team that has no business being considered in the postseason picture. Chicago still at least has an outside shot.
NFL Pick: Chicago Bears -3 at Bookmaker Sportsbook.
Aaron Ryan
Aaron Ryan has been in the sportswriting biz since the late-90s, and he has worked side by side with some of the best and brightest in sports gambling. Always searching for the best trends in sports, Andrew uses his brilliant math mind to his advantage to beat the books.