In the first game of a double dip on ESPN's Monday Night Football, NFL bettors will get their chance to sink their teeth into the clash at Sun Life Stadium between the Miami Dolphins and the New England Patriots.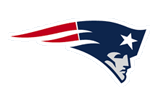 The Pats are the runaway favorites on the Super Bowl odds this year, as they are as low as +400 at some sportsbooks. They definitely do look to be locked and loaded after bringing in both DT Albert Haynesworth and WR Chad Ochocinco in the offseason. It hasn't seemed to matter who is out there at wide receiver though, as QB Tom Brady has always made the best of every situation. You know if he stays healthy that Brady is good for over 4,000 passing yards and probably at least 30 scores on the season, and he has had a great history playing against these Dolphins, putting up some absolutely tremendous games. Last season alone, the Patriots scored a whopping 79 points in two games against Miami, with Brady throwing three scores in those two games. RB BenJarvus Green-Ellis had two big games against the Dolphins last year as well, accounting for over 150 total yards on the ground and a pair of TDs in the two meetings. When you combine defense and special teams TDs, New England actually outscored the Dolphins' entire team 28-21.

One game doesn't make an entire 16 game season, but for Head Coach Tony Sparano and QB Chad Henne, this is clearly the biggest game that either one has partaken in. The Fins were blown out of the water by New England twice last year, and with both men literally just barely hanging on to their jobs, posting another 20+ point defeat at home in primetime won't sit well with the hometown faithful. However, there are a lot more issues with the Dolphins than just the quarterback and the head coach. The running game is only going to really have RB Reggie Bush and RB Larry Johnson to work with in all likelihood, as RB Daniel Thomas, the rookie out of Kansas State, is in the doghouse and is injured. The defense is incredibly young as well, and though players like DE Koa Misi and some of the other young guns will get there eventually, it's clear that this unit isn't ready to shut down an offense like New England's.

Signup now and get 25% bonus up to $2500 at the best sportsbook online today!
Philadelphia Eagles @ Miami Dolphins Pick: That being said, this game is too important for the Dolphins to bet against them at this price. Getting a TD is a big, big number in the NFL, especially for a home team, and we're going to take that score and hope for the best with Miami on MNF.
NFL Pick: Miami Dolphins +7 at Bookmaker Sportsbook.
Adam Markowitz
is a staff writer living in the Orlando area. He has covered NFL, MLB, college football, CFL, AFL, NBA, college basketball, NASCAR, golf, tennis, and the NHL for a number of various outlets in his career, and he has been published by a number of different media outlets, including the Orlando Sentinel and the Wall Street Journal.