Ralph Wilson Stadium in Orchard Park will be the site of a crucial Week 5 NFL betting tilt, as the Philadelphia Eagles look to get their mojo back against the Buffalo Bills.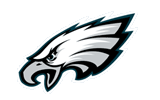 So much for the "Dream Team," eh? What was once considered one of the prime teams in the land is now decimated to just a 1-3 start to the season. It's not like these losses have been that stellar either. Losing to the Atlanta Falcons on the road in primetime was one thing. Losing to the New York Giants and San Francisco 49ers at home isn't exactly what a team like this one should be doing. QB Michael Vick couldn't and shouldn't be blamed for anything that this team has done wrong this year. He has accounted for 1,021 passing yards and 229 rushing yards, and he has six TDs against three picks. Oh, and he also suffered a concussion and a bruised hand behind a questionable starting offensive line. RB LeSean McCoy has done his job, running for 363 yards and catching another 15 passes for 83 yards, and he has totaled six scores. The questions though, are on defense. The secondary is all that this squad has, as the front seven is just atrocious. And, as we are finding out, if you leave guys out on an island for long enough, the receivers are going to be getting the nod over the DBs.
Buffalo, on the other hand, has gotten off to a 3-1 start to the year, a truly "dream" start for a team that many thought would be fighting for the QB Andrew Luck sweepstakes. Now, it might be true that by season's end, the Bills will drop back to where we all thought they would be at the outset of the season. A road win at the Kansas City Chiefs doesn't look all that great any longer, nor does a come from behind victory over the Oakland Raiders at home. That loss at the Cincinnati Bengals was almost inexcusable last week, but we sort of saw this coming, especially after the win over the New England Patriots. RB Fred Jackson has had a great start to his season, and he is getting a slew of help from QB Ryan Fitzpatrick and this passing game. If the Bills can throw on this secondary, there is no doubt in our minds that they will be able to hang around in the AFC East all season long.
Philadelphia Eagles @ Buffalo Bills Pick: Are the Eagles really, truly the better of these two teams. Sure, it's only a quarter of the season, but the truth of the matter is that Philly isn't all that good behind its three corners, its quarterback, its running back, and its wide receivers. The rest of this team just isn't good… at all… We're not totally sold on Buffalo either, but at least the Bills have home field advantage and a lot of mojo coming into this one, and that's good enough for us.
NFL Pick: Buffalo Bills +3 at Bookmaker Sportsbook.
Adam Markowitz
is a staff writer living in the Orlando area. He has covered NFL, MLB, college football, CFL, AFL, NBA, college basketball, NASCAR, golf, tennis, and the NHL for a number of various outlets in his career, and he has been published by a number of different media outlets, including the Orlando Sentinel and the Wall Street Journal.