After falling behind in this Western Conference Quarterfinal tie 2-0 in the Great White North, the Chicago Blackhawks are going to try to cut the deficit in half when they take on the Vancouver Canucks.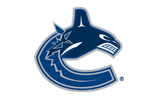 The Canucks really have looked great in this series, as they are doing a little bit of everything right. But why should we seem surprised by that? Vancouver was the top offensive team in the league and the best defensive league in the league, outscoring teams by almost a full goal per game. The Canucks really have gotten a great effort out of Jannik Hansen, a very unheralded scorer on the third and fourth lines. Hansen has scored a goal in both of the first two games of the playoffs, something that hardly anyone could say in the second season across the entire league. After both of the Sedin brothers were kept scoreless both in terms of goals and assists in Game 1, Daniel Sedin scored twice in Game 2. Henrik Sedin still doesn't have a point in this series, but he is sure to wake up at some point and get the job done for this team. Roberto Luongo had a rough Game 2, allowing three goals, but he did post a shutout in Game 1 and has had a heck of a series.
The Blackhawks are in a heck of a lot of trouble right now. The bottom line for the defending Stanley Cup champs is that they really need to get together the best heroes of their squad to have any chance of coming back and winning this series. Jonathan Toews, Patrick Sharp, and Marian Hossa have a grand total of zero goals and zero assists in the postseason, and all three of them were able to really have a fantastic postseason last year. Patrick Kane did log an assist, but he, too was kept off of the goal tallies. Instead, it was Ben Smith, another unheralded player on this team that was able to have the big time game in Game 2, scoring twice. Unfortunately, he isn't responsible for the defense, which really didn't have a great game. Getting shots on net really has become a hard task for Chicago, as the team only mustered 26 attempts in Game 2 and had very few quality shots in Game 1 as well.
Vancouver Canucks vs. Chicago Blackhawks Pick: If there's a game that the Blackhawks are going to win in this series, this has to be it. Unfortunately though, we're really not that convinced that the Canucks aren't busting out the brooms in this series. We have so much more confidence in Luongo than we do in Corey Crawford. Go with the Canucks +105.
Adam Markowitz
is a staff writer living in the Orlando area. He has covered NFL, MLB, college football, CFL, AFL, NBA, college basketball, NASCAR, golf, tennis, and the NHL for a number of various outlets in his career, and he has been published by a number of different media outlets, including the Orlando Sentinel and the Wall Street Journal.