The third game of the Western Conference Quarterfinals between the Dallas Mavericks and the Oklahoma City Thunder tips off for NBA betting fans on Thursday night at 9:30 p.m. (ET).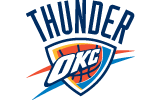 The Thunder have to be thrilled with the fact that they have defended their home court and that they are halfway finished knocking off the defending champs and the team that took them out of the postseason last year. That being said, they have yet to cover a game yet in this series, and that has to be concerning for Head Coach Scott Brooks and the gang. Game 2 was one that Oklahoma City was a bit more in control of than Game 1 was, though it was surprisingly the bench that was really able to come through for the team on Monday night. After going scoreless and basically being ineffective in Game 1, Derek Fisher knocked down five of his six shots and scored 11 points off of the bench to help out the team. Kendrick Perkins was also scoreless in Game 1, but he fired back with 13 points as well in Game 2. Russell Westbrook and Kevin Durant both got their points, totaling 55 between them, but Durant especially had a rough day. He did knock down 14-of-16 from the foul line, which helped, but Durant also shot just 5-of-17 from the floor and had seven turnovers.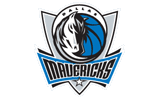 The Mavericks have to be kicking themselves, as they really know that they should have taken at least one, if not both of the first two games of this series on the road. Now, the pressure is on, especially here in Game 3, as there is clearly a big time difference between cutting the series lead down to 2-1 and falling behind one of the most talented teams in the league 3-0. Dirk Nowitzki did everything that he could to win for the second straight game. He scored 31 points and had six rebounds, including hitting all 11 of his foul shots. Delonte West, Jason Kidd, and Jason Terry were all double digit scorers as well, but in the end, none were really able to step up and knock down the big shot, especially from long range. The Mavs as a team shot just 5-of-23 from beyond the arc, and that isn't going to cut it in this series, especially when you are giving up so many free points from the foul line.
Join the BTB Expert Handicappers right now! Click Here for our guaranteed NBA picks
The Final Word: Dallas has covered both of the first two games in this series, and there is no reason not to think that it could do it again. The Mavericks aren't quite every bit as good as the Thunder are, but in the end, they are going to take at least one of the two games here at the American Airlines Center, and we wouldn't be all that shocked if they got the job done in both games to send this series back to the Sooner State level.
Oklahoma City Thunder @ Dallas Mavericks Free Pick: Dallas Mavericks
Adam Markowitz
is a staff writer living in the Orlando area. He has covered NFL, MLB, college football, CFL, AFL, NBA, college basketball, NASCAR, golf, tennis, and the NHL for a number of various outlets in his career, and he has been published by a number of different media outlets, including the Orlando Sentinel and the Wall Street Journal.