A pair of teams that came up just short of their goals as conference champs this year meet up in Tampa Bay for the Outback Bowl on January 2nd, as the Michigan State Spartans square off with the Georgia Bulldogs.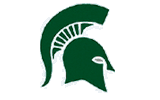 Last year, the Spartans were legitimate BCS National Championship contenders, but when they came to the Capital One Bowl, they were absolutely blown to bits by the Alabama Crimson Tide in a game that was nowhere near close from start to finish. Now, the question is whether or not MSU can get past those demons and prove to be a worthwhile foe against an SEC opponent that is of tremendous quality. The Spartans are sneakily good defensively, holding teams down to just 272.7 yards per game in spite of the fact that they had to go up against the Wisconsin Badgers twice during the year. Offensively, we know that both RBs Le'Veon Bell and Edwin Baker are going to be big time factors, though it does feel like both took a step backwards this season in production. QB Kirk Cousins did throw the ball more, and he accounted for 3,016 yards and 24 TDs this year. WR BJ Cunningham threw for 1,240 yards and 12 TDs on the campaign.
Looking for the best college football handicappers on the internet? Look no further than the Football Expert Handicappers here at Bang the Book. Click Here to check out the best NCAA football picks that you'll find anywhere!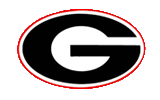 The Bulldogs got off to a horrible 0-2 start to the season, and at that point, it really looked like Head Coach Mark Richt already had his ticket booked out of town. But then, the seemingly impossible happened, as he and the team rallied, winning 10 in a row, many in very convincing fashion to make it to the SEC Championship Game. We give the Dawgs some credit for fighting hard against the LSU Tigers, even leading by two scores early on, but in the end, the power of the Bayou Bengals was too much to send them to the BCS. This is a great ending to the season though, as UGA has really earned this trip to the Sunshine State for a bowl game. QB Aaron Murray had arguably the best year that a Georgia quarterback has ever had. He threw for 2,861 yards and 33 TDs against a dozen picks, and this is only his sophomore season. Both RBs Richard Samuel and Isaiah Crowell are dealing with ankle injuries that could hamper them in the Outback Bowl, but both should be ready to go after a respectable season of keeping the ball on the ground.
Outback Bowl Keys To The Game: Georgia just has to keep doing what it is doing. Richt pulled a lot of tricks out of his hat against LSU, and the hope is that he has some more in this one. Michigan State has to get over last year's Capital One Bowl and get back on its feet, though its style of play just isn't conducive to beating these powerful SEC teams that are built on ridiculous speed. These two teams have met twice before in bowl games, including in the Capital One Bowl three years ago in a game that ended with a 24-12 victory for the Dawgs.
Adam Markowitz
is a staff writer living in the Orlando area. He has covered NFL, MLB, college football, CFL, AFL, NBA, college basketball, NASCAR, golf, tennis, and the NHL for a number of various outlets in his career, and he has been published by a number of different media outlets, including the Orlando Sentinel and the Wall Street Journal.