The series between the Miami Heat and the Chicago Bulls is one of the best highly anticipated that we have seen in years. No one is giving the Bulls any respect in this series, but they are going to try to make a big time statement on Sunday night at home in Game 1 of the Eastern Conference Finals.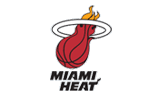 Alright LeBron: What've you got? This might be a series with ton of other superstars in it, but if this isn't a series that is fit for a King, LeBron James is going to have a heck of a problem in the media and in South Beach as a whole. The Heat have become the team that you absolutely love to hate, which is fantastic for the NBA. LeBron doesn't quite have the same type of playoff numbers that he has had in the past, but in fairness, he does have this thing called a "team" around him that he didn't have in Cleveland. James averaged 29.1 points per game and 35.3 points per game in his last two postseasons. This year, he is "only" at 26.1 points per game, but he is also getting it done with 9.4 rebounds and 4.9 assists per game. James' top running mate, Dwyane Wade, has always had himself a Batman for his Robin, but there is nothing wrong with taking second billing on team that is just this darn good. "Flash" has outscored James by just a tad, averaging 26.2 points per game. For a guard, averaging 7.6 boards and 5.0 assists per game is fantastic. Chris Bosh, the third member of this superstar triumvirate is averaging 16.3 points and 9.3 rebounds per game in the playoffs.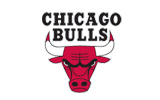 LeBron might be 26 years old and have a heck of a lot of years in front of him, but many think that this year's MVP, Derrick Rose is really the heart and soul of the future of the NBA. Rose has been nothing short of phenomenal in his entire career, and though we have seen him crack a few times in these playoffs, when push comes to shove, it still looks like he has ice water running through his veins. Rose has accounted for 28.8 points, 8.1 assists, and 4.5 rebounds per game in the playoffs. We'd like to see his shooting percentage of 41.8 percent come up just a tad, but the rest of the Bulls are really having this problem as well. Luol Deng has quietly been fantastic, averaging 16.7 points and 6.5 rebounds per game in the playoffs, and he has picked up the slack for both Joakim Noah and Carlos Boozer, who haven't really been up to par. Those two, who are both double-double types of players on a nightly basis, are coming up with just 21.7 points and 19.9 boards per game between them.
Chicago Bulls vs. Miami Heat Pick: The Bulls have the more well rounded team, and they have a tremendous home court advantage here at the United Center. Bosh had all sorts of problems trying to deal with the atmosphere in Boston. Things are going getting worse in the Windy City. In a true statement game, we have to go with the Bulls -2 in Game 1 for our NBA picks.
Aaron Ryan
Aaron Ryan has been in the sportswriting biz since the late-90s, and he has worked side by side with some of the best and brightest in sports gambling. Always searching for the best trends in sports, Andrew uses his brilliant math mind to his advantage to beat the books.