The San Jose Sharks and the Vancouver Canucks both once again think that they are Stanley Cup contenders. The two teams will meet for a Saturday afternoon skate in the Great White North at 4:00 this weekend.
Looking for the best sports handicappers on the internet? Look no further than the Expert Sports Handicappers here at Bang the Book. Click Here to check out the best gambling picks that you'll find anywhere!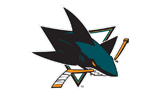 The Sharks have had some good road trips over the course of the last month or so, including beating these Canucks right here at Rogers Arena in their first game of 2012. The team is a rock solid 11-5-3 as the visitors this season, and that is why it is currently sitting atop the Pacific Division coming into play on Friday night. With Martin Havlat already out of the lineup, there hasn't been much more room for offensive issues. Ryane Clowe now has an upper body injury though, and he is questionable for this game. The top four scorers for the Sharks are all healthy and scoring left and right, though. Patrick Marleau and Joe Thornton both have 36 points, while both Logan Couture and Joe Pavelski have 32 apiece. Clowe has 26 points, tied with Dan Boyle, who is one of the top scoring defensemen in the game with three goals and a whopping 23 helpers. San Jose needs to pace itself on this roadie, though. Over the next four days, not only does it have to go to Vancouver, but it has to make stops in Edmonton and Calgary as well just before the All Star Break.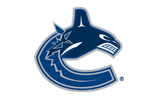 The Canucks haven't played a road game since January 12th, and they won't go back on the road against until February 4th. You'd like to think that this would be the time that they would pull away from the Northwest Division once and for all. They're sort of doing just that, but it has just as much been a product of other teams' failures as it has their success. Vancouver has been beaten in its first two games of this home stand, and it hasn't won a game in regulation since the rematch of last year's Stanley Cup Finals on the road at the Boston Bruins on January 7th. This is still an offense that is averaging 3.2 goals per game this year, and that means that the Sedin twins are still doing their thing. Henrik Sedin has 11 goals and 41 assists this year to lead the team with 50 points, but of course, right behind him is his brother, Daniel Sedin, who has 20 goals and 30 assists. Sami Salo, one of the top defenders on the team hasn't played since that win against the Bruins with a concussion, but he might be back in the lineup as soon as Saturday.
San Jose Sharks @ Vancouver Canucks Pick: In the end, the Canucks are going to have to win some games on this home stand. We think that the combination of a brutal road trip ahead for the Sharks and what should be a nice, leisurely home stand for Vancouver is enough to push the hosts to victory.
Free Hockey Pick: Vancouver Canucks
Aaron Ryan
Aaron Ryan has been in the sportswriting biz since the late-90s, and he has worked side by side with some of the best and brightest in sports gambling. Always searching for the best trends in sports, Andrew uses his brilliant math mind to his advantage to beat the books.