The Boston Bruins did everything that they had to do on Monday night, drawing closer in Stanley Cup Finals betting action by thrashing the Vancouver Canucks 8-1. If they can hold serve again back at the TD Garden in Game 4, this will be a tie series heading back to Rogers Arena on Friday.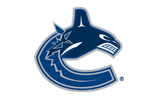 The Canucks did just about everything wrong in Game 3, including trying to make it a more physical series than they are comfortable with. This got Vancouver in a heck of a lot of trouble against the Chicago Blackhawks in the first round of the postseason. For a team that was up 3-0 in the series in the Western Conference Quarterfinals, Raffi Torres blasted a Blackhawk, which woke up Chicago. The champs fired back with a dominating performance in Game 4 which ran Roberto Luongo out of the game. He struggled again in Game 5 as well of that series before starting Game 6 on the bench and finally getting the loss due to a Cory Schneider injury in the third period of that game. Since that point, Luongo had been unstoppable, but a dud performance in which he allowed all eight goals in Game 3 of the Stanley Cup Finals has derailed that. If he doesn't get back on track, it could be a long, long rest of this series, both for Luongo, and for his Canucks.
You hate to think that it was a dirty shot that ended up changing the course of a team's season, but that's pretty much what happened for the Bruins. Nathan Horton will be lucky not to have a series long term problem after taking that horrid hit from Aaron Rome in the first period on Monday night. His team went out and posted a dud of a power play for five full minutes and went into the locker room having not logged a shot on net in the final 9+ minutes of the first period in Game 3. However, after getting back on the ice after the first intermission, it was as though hell had been unleashed. The Bruins came out and scored four special teams goals in the last two periods, two shorthanded and two on the power play. It was like everyone else on the ice was out there, not just to try to win a Stanley Cup, but to defend their fallen teammate against this group of big, bad bullies who were, at the team, waltzing towards their first Stanley Cup in team history. However, as we said, Boston has been let out of its cage, and at the same time, Tim Thomas came up with his third straight amazing game in net, stopping 40 of the 41 shots that he encountered.
Vancouver Canucks vs. Boston Bruins Pick: Momentum is a wonderful thing in sports, and it really is something to behold when it is working in full force. The Bruins have it right now on their side, regardless of how it swung in their favor, and they aren't going to be giving it back on their home ice. Go with the Bruins -135 to knot this series up at two games apiece.
Adam Markowitz
is a staff writer living in the Orlando area. He has covered NFL, MLB, college football, CFL, AFL, NBA, college basketball, NASCAR, golf, tennis, and the NHL for a number of various outlets in his career, and he has been published by a number of different media outlets, including the Orlando Sentinel and the Wall Street Journal.