The phrase, "It all comes down to this," is one that is overused and is a bit cliché at times, but in this case it really does all come down to this. The winner of Wednesday night's NHL betting battle between the Vancouver Canucks and the Boston Bruins will make for great Stanley Cup free picks and hoist the most coveted trophy in hockey. The puck drops at 8:00 ET, and live coverage can be found on NBC.
Give it up for the boys from Beantown. They really could have just gone into their shell and wasted away their chance at greatness in Game 6 at home at the TD Garden after losing Game 5 in crushing fashion. However, instead of mulling their second shutout in three games at Rogers Arena, they came out and scored four goals in a span of just a few minutes to take control of the NHL betting proceedings and to ensure that there would be a seventh and decisive game in this series. Tim Thomas has made himself the favorite to win the Conn Smythe Award, win or lose in Game 7. Thomas has stopped all but eight shots that he has faced in this series, and the truth of the matter is that only five of those goals really had any consequences whatsoever. Give Vancouver credit for at least fighting hard to try to get back in that game on Monday night against the Bruins. They did take 38 shots on net, but the soon to be Vezina Trophy winner came up with 36 saves to shut the door. He already has a shutout in this series as well, and Thomas has definitely proven that he is a force to be reckoned with.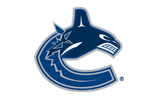 We said that Roberto Luongo was on the ropes for arguably his entire career in Game 5, and he came up with a shutout. Now, after lasting just eight shots and less than half of a period of hockey, Luongo is going to have that test of longevity in just 60 minutes (or maybe some more) of hockey. The son of Canadian hockey came through the junior ranks in this country, and he already proved himself worthy of the country's glory when he won the gold medal against the United States in overtime in 2010 right here at Rogers Arena. However, without a Stanley Cup, just as we saw with Dirk Nowitzki and the Dallas Mavericks this season, his career will never truly be validated no matter how many other accolades he comes up with. The truth of the matter is that he isn't nearly the only Canuck with a slew on the line. Daniel Sedin and Henrik Sedin might have a ton of goals and assists in their careers, but neither have played on a stage like this before. They have a combined two goals and three assists between them. Ryan Kesler, also playing in his first Stanley Cup Finals, only has one assist that came way back in Game 1.
Boston Bruins @ Vancouver Canucks Pick: There's just so much here in which you can say, "Wow, that's encouraging for Boston," and so much more in which you can say, "Wow, that's discouraging for Vancouver." In the end, it'll be the visitors that finally draw blood in this series for the first time after six straight wins for the hosts. In a game that really could (and perhaps should) be a 50/50 proposition, we have to make our Game 7 picks on the Bruins +125.
Adam Markowitz
is a staff writer living in the Orlando area. He has covered NFL, MLB, college football, CFL, AFL, NBA, college basketball, NASCAR, golf, tennis, and the NHL for a number of various outlets in his career, and he has been published by a number of different media outlets, including the Orlando Sentinel and the Wall Street Journal.